Indiana School Fighting to Keep Prayer at Graduation
By Jana Winter, ,
Published December 01, 2015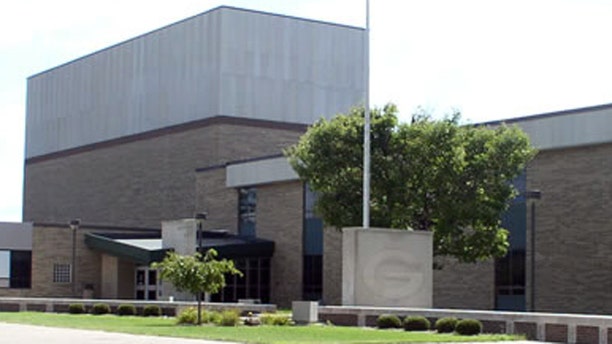 An Indiana public school board is not giving up its school prayer without a fight.
In a rare decision, Greenwood High School is fighting to keep its years-long tradition of holding a student-led prayer during graduation ceremonies.
"For us to just kowtow and just say, 'Yes, sir. Sorry, sir,' well, we're not going to do that," said school board president Joe Farley. "This board is prepared to take on the courts."
In September, members of Greenwood's senior class gathered in the auditorium to vote on whether to include a prayer in their graduation ceremony. The majority of students voted in favor of the prayer. Eric Workman, this year's top-ranked student and expected valedictorian, voted against it.
Last month, hoping to quash the tradition permanently before his May 28 commencement, Workman, now 18, filed a lawsuit with the backing of the Indiana branch of the ACLU against the school district and the high school principal.
This is just one of many similar instances of school-prayer-related controversy unfolding in districts across the country; in almost every case, prayer in school has come up short.
• In 2000, the Supreme Court ruled that students at a Texas public high school could not vote to approve holding student-led prayers over the public address system during school football games.
• In 1992, a Supreme Court ruling outlawed prayers by clergy at public school graduations.
• Non-denominational prayer has also been deemed unconstitutional.
"A lot of these schools, to avoid lawsuits or fights, will settle or change their practices," said Charles Haynes, senior scholar for the Freedom Forum First Amendment Center in Washington, D.C., referencing a case in Florida last year in which a complaint by a student immediately resulted in an apology and reversal in school policy district-wide.
Last month, student-led prayer offered daily through the public address system at Alabama's Alexandria High School stopped after a student questioned its legality.
"A lot of school districts take the path of least resistance," Haynes said.
The Greenwood school board president says he's well aware of what has transpired in other districts. But he said the board, with the support of the community, is prepared to spend tens, perhaps hundreds of thousands of dollars to get a formal ruling from the courts. The school is expected to present its arguments in Indiana's federal Southern District at the end of the month.
"I think one of the reasons why people go along with the flow is you're dealing with a student and taxpayers' money. Then the ACLU gets involved and they're expecting the school to pay for everything, and you don't want to put the funds at risk.  But there just comes a time when you just have to stand up," Farley said.
Ken Falk, Workman's lawyer and the ACLU's legal director in Indiana, said he's surprised that anyone would fight back against such strong case law.
"You cannot have people's rights depend on majority rule — that's the whole purpose here — the majority cannot vote to establish religion," he said. "It's pretty straightforward. That just isn't allowed."
But it may not be that cut and dried.
Haynes said the school's case here sounds like a long shot because student election of school prayer is a specific issue that the court has ruled unconstitutional.
But there are efforts underway, he said, to keep looking for cases to refine the law and push it in the other direction, where students would decide whether or not to have a prayer.
Some states, including Texas, have passed laws that say that students who have primary control over speech and are chosen to speak using neutral criteria may not be censored if they say something either religious or nonreligious.
"I think eventually the Supreme Court will uphold that model, but it hasn't yet," Haynes said. "That's the only way we'll probably see student prayer at graduation."
Haynes thinks this is an uphill battle, but not impossible. "The court has changed," he changed. "There now may very well be five votes that say if students want to do this, they can do this."
Joe Farley's district could be in position to lead the charge.
"Their desire is to have an injunction so that not just this year but in the future this won't be allowed to happen or anything that could be construed as anything religious," Farley said. "We've had this tradition for a long time, for as long as I can remember, so we want to wait for a judicial decision and then we'll decide how to proceed."
Judy L. Woods, an attorney from Bose McKinney & Evans, which is representing the school district and principal, said:
"It is a difficult issue and one that the school system stakes seriously, and we want to do what the law requires but we also want to respect that there are a variety of viewpoints out there.
"There is a very fine line in these cases between free speech and freedom of religion clauses, and we'll be looking at both of those."
https://www.foxnews.com/us/indiana-school-fighting-to-keep-prayer-at-graduation