Georgia dad pleads guilty to starving toddler to death; case may be linked to 'Islam-based cult': police
By Paulina Dedaj, ,
Published September 20, 2018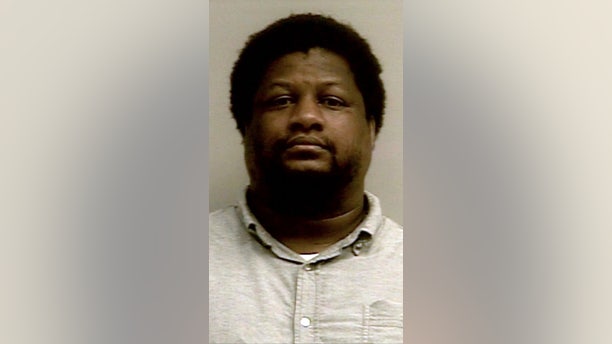 A Georgia man pleaded guilty this week to the murder of his 15-month-old daughter, whose death police say may have been caused by rituals tied to an "Islam-based cult."
The man, Calvin Mcintosh, 48, entered a guilty plea on Monday in the starving-death of his daughter, Alcenti, on Nov. 11, 2014.
His charges included felony murder and cruelty to children in the first degree. He could face up to life in prison (with a possibility of parole) when he is sentenced in November.
The Gwinnett District Attorney's Office said on Thursday that it could not elaborate on Mcintosh's case, but a press release from the day of Mcintosh's arrest revealed that the child's death may be connected to cult rituals.
Police responded to the Northside Hospital in Sandy Springs on Nov. 11, 2014, after Mcintosh brought in his daughter, who was pronounced dead on arrival.
According to police, hospital staff quickly determined that it "was most likely a case of neglect and abuse."
The county medical examiner ruled that starvation was the official cause of death.
Authorities returned to the hotel where Mcintosh was living and discovered three more "severely malnourished" children, one 5 and the other two 3 years old.
"Investigators also discovered during the execution of a search warrant, copious amounts of literature and notes in reference to ritualistic behavior and the Nuwaubian Nation of Moors, an Islam-based cult which is known for being a sovereign group," the press release stated.
They also found Mcintosh's 23-year-old daughter, Najlaa Mcintosh, and a 21-year-old named Iasia Sweeting, who was said to be "in desperate need of medical attention."
According to authorities, Mcintosh ordered Najlaa to deprive the four children and Sweeting of food if they were disobedient
Investigators learned that Mcintosh had fathered two of the children in an incestuous relationship with his biological daughter Najlaa and fathered the other two children with Sweeting, one of them being the deceased.
Sweeting claimed she was kidnapped in 2010 by Mcintosh, The Atlantic Journal-Constitution reported. 
When police found her she weighed just 59 pounds.
Najlass Mcintosh was also charged in the case but her trial date has yet to be set.
https://www.foxnews.com/us/georgia-dad-pleads-guilty-to-starving-toddler-to-death-case-may-be-linked-to-islam-based-cult-police