Bronx fire's multiple victims include young children and adults
By Kaitlyn Schallhorn, ,
Published January 04, 2018
On one of the coldest nights of the year, New York City's deadliest residential fire in decades ravaged a Bronx apartment building – killing 13 people, including several young children and a U.S. Army soldier who lost his own life after saving several others.
Some of the victims of the Dec. 28 blaze died of smoke inhalation and others from burns, New York City Fire Commissioner Daniel Nigro told reporters. He said the fire was started by a 3 1/2-year-old child, who was playing with stove burners in a first-floor apartment.
The fire was "historic in its magnitude" because of how many people perished, Nigro also said. Excluding the Sept. 11, 2001, terrorist attacks, the apartment fire was the worst blaze in the city since 87 people died in a fire at a Bronx social club in 1990. In 2007, 10 people, including nine children, died when a fire caused by a space heater tore through a four-story home in the Bronx.
The fire traveled up the building's stairwell because the door of the affected first-floor unit was left open, Nigro said.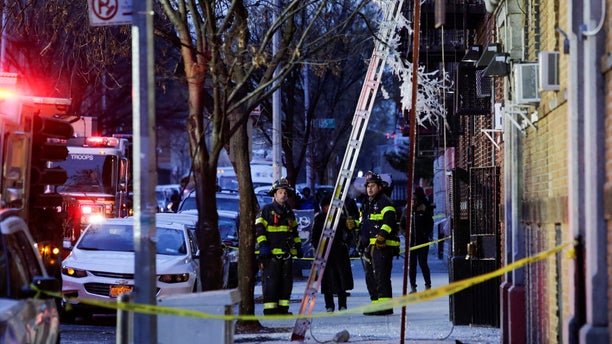 "People had very little time to react," Nigro said, adding that residents were not able to escape the fire by using that staircase.
"Our hearts go out to every person who lost a loved one here and everyone who is fighting for their lives," Nigro said.
Officials released the names of all 12 victims Saturday, Dec. 30, but some had been identified shortly after the tragedy by family members. A 13th victim was named on Thursday, Jan. 4 after dying in a hospital from his injuries.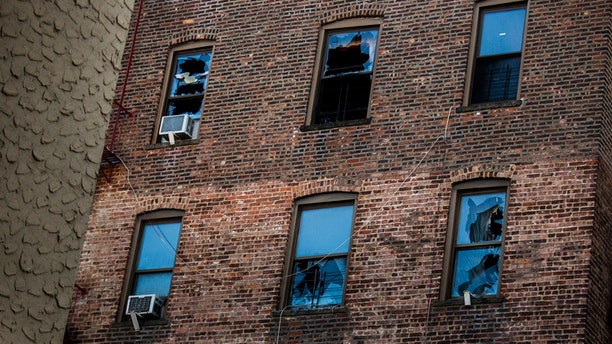 Here's what we know about the victims:
Young girls ages 7 months, 2 and 7, and a boy whose age was not given, were among the victims of the Bronx fire, Mayor Bill de Blasio said. A 17-year-old girl also died, police told Fox News.
Three women, ages 19, 37 and 58, four men, 28, 48, 49 and 54, also died in the fire, police said.
Four others were hospitalized, battling for survival, but a 27-year-old man succumbed to his injuries days later.
Emmanuel Mensah, 28
Emmanuel Mensah, who was at the Bronx apartment building to be home for the holidays, died in the fire. His father, Kwabena Mensah told WPIX-TV that his son, who was a U.S. Army soldier stationed in Virginia, lost his life while trying to rescue others.
His uncle, Twum Bredu, told The New York Times "he brought four people out. When he went to bring a fifth person out, the fire caught up with him."
Mensah immigrated to the Bronx from Ghana five years ago, and, according to The Times, recently graduated from boot camp with the rank of private first class. Authorities reportedly said he died of smoke inhalation.
Shantay Young, 19
Shantay Young was 19 years old.
Young was visiting family members on the fifth floor of the apartment building when the fire began, her father, Howard Williams, told WABC-TV. He said he attempted to get to his daughter but was unable to push through the smoke.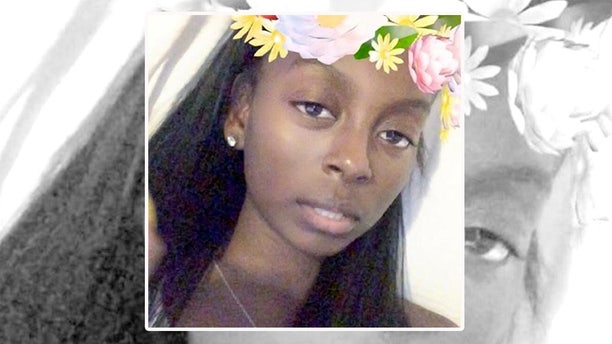 Shevan Stewart, a family member, told the New York Times that she was cooking curry chicken and rice when Young popped into her apartment to see what she was making. Stewart said Young informed her that she was going upstairs to "visit Auntie Karan" but promised to "come back."
"But she didn't come back," Stewart told The Times.
Karen Stewart-Francis, 37
Karen Stewart-Francis and her two daughters were among those who died in the fire, The Times reported.
Stewart-Francis was part of a 13-member family from Jamaica, all of whom lived in the building, her mother, Ambrozia Stewart, told The Times.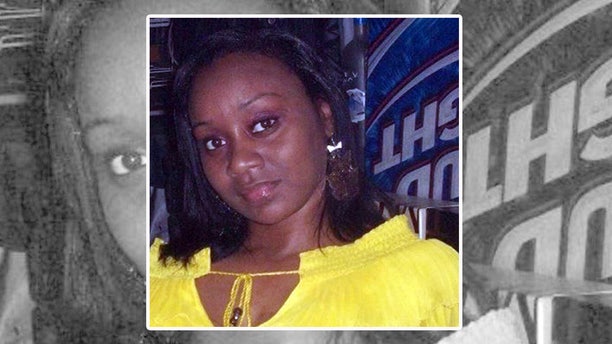 "I don't know what to do and I don't know how to feel. I need somebody to tell me what to feel," Stewart told The Times of her loss. "Where do I go from here? Four at one time — what do I do?"
Stewart-Francis was also Shawntay Young's aunt, according to WABC-TV.
Charmela Francis, 7
Charmela Francis' mother and younger sister also died in the fire. She was only 7.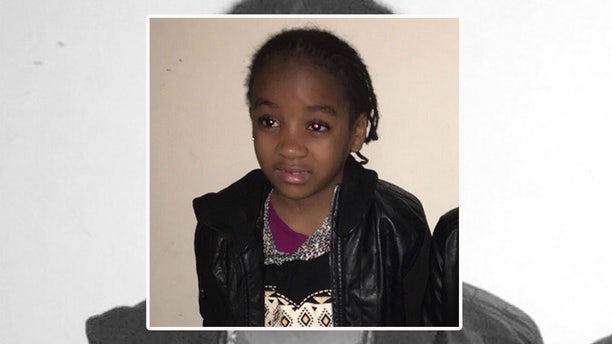 Kylie Francis, 2
Kylie Francis' mother and older sister also died in the fire. Kylie Francis was 2.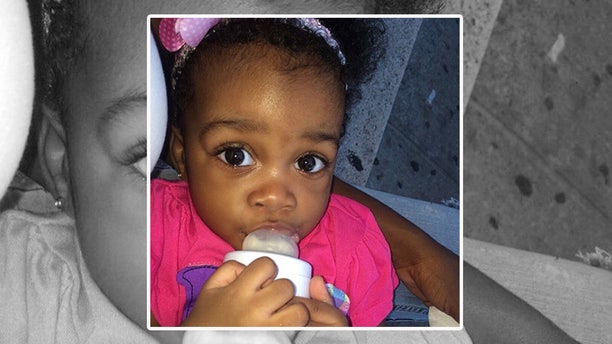 Maria Batiz, 58
Maria Batiz and her 8-month-old granddaughter, Amora Vidal, died, her brother told the New York Daily News.
Maria Batiz reportedly called her daughter, the baby's mother, and told her they were trapped in the apartment, according to a GoFundMe account.
Maria told her daughter that "we're going to die in here," her brother, Fernando Batiz, told the Daily News.
"I lost my angel baby and my best friend; my mother. The lady who birthed me and would do anything for me is gone," Christine Batiz, Maria's daughter, said on GoFundMe. She added that she would not "wish this on my worst enemy" and said her "heart goes out to the rest of the families that are grieving."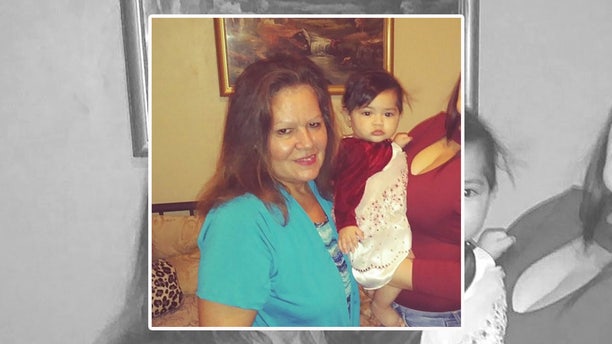 Fernando Batiz told WPIX-TV that his sister, who worked as a home care attendant, was often selfless and helped him when he was homeless.
Maria Batiz came to New York from Puerto Rico, her brother said, and was one of 10 siblings – some of whom still live in Puerto Rico.
Amora Vidal, 7 months old
Amora Vidal, the 7-month-old granddaughter of victim Maria Batiz, died in the fire, relatives confirmed to WPIX.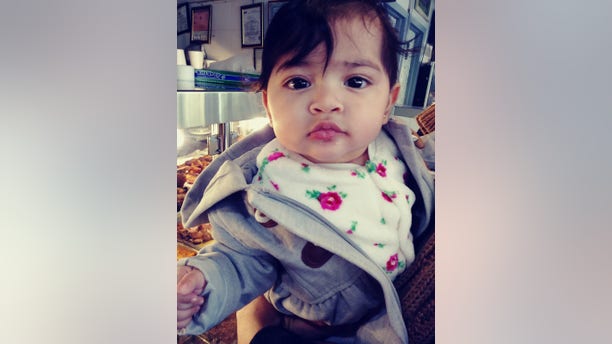 Vidal's mother, Christine Batiz, wrote on a GoFundMe page: "I lost everything in a matter of minutes. One thing you know my daughter is playing with her new toys [and] the next hour they are gone from my life."
The baby's paternal grandmother, Nyvia Vidal, told the Daily News Amora was just learning to crawl.
"She was my love," Vidal said. "She was my first grandbaby. It just hurts so much. I still can't believe it."
Police identified the remaining victims on Dec. 30. They included William Donkor, Hannah Donkor, 17, Gabriel Yaw Sarkookie, 48, Solomon Donkor, 49, and Justice Opoku, 54.
Holt Francis, 27, died in a hospital Jan. 4 after succumbing to his injuries.
Fox News' Nicole Darrah, Pamela Ng and The Associated Press contributed to this report. 
https://www.foxnews.com/us/bronx-fires-multiple-victims-include-young-children-and-adults