Spring breakers not concerned by potential danger of balcony partying, investigation finds
By Janine Puhak, ,
Published March 28, 2018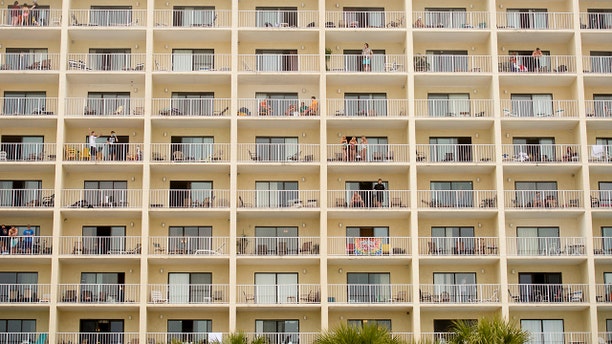 Like sunburn and nonstop binge-drinking, staying in a seedy high-rise hotel is apparently a quintessential element of the spring break experience.
However, American collegians are putting themselves in danger of death or permanent injury when they take their merrymaking antics to hotel balconies, a recent investigation uncovered.
Inside Edition visited South Padre Island, Texas, in mid-March — the heat of spring break bedlam — and spotted countless daredevils leaping off their balconies into hotel pools below.
While female students told reporters that they stayed safe on the trip ‒ by not taking "drinks from other guys" and ensuring group members "stay together" ‒ most disregarded the fact that students are tragically killed or injured year after year from falling off the enclosed platforms.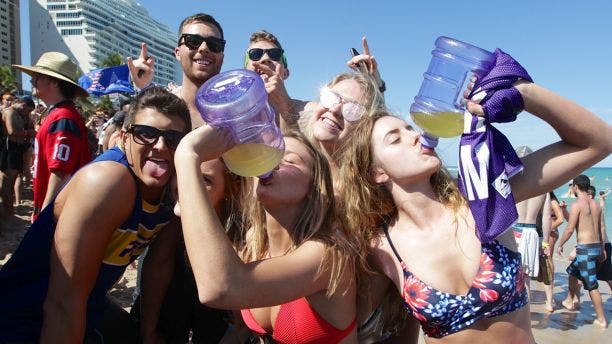 'COCAINE BABE' TELLS COURT SHE SMUGGLED DRUGS FOR 'LIKES AND ATTENTION' ON INSTAGRAM
In 2017, two spring breakers died in Myrtle Beach, S.C.  after falling off their 18th-floor hotel balcony. In 2015, a 21-year-old woman slipped from her perch on a South Padre Island 7th-floor balcony and passed away. In 2014, a 62-year-old man chaperoning a spring break trip fell to his death from a 12th-floor balcony in Panama City Beach, Fla. And in 2010, two young men fell to their death from balconies in Panama City Beach, ABC News reported.
Alcohol was involved in nearly all seven fatalities.
Most recently, on March 16 of this year, Fox 4 Now reported that a thief jumped off a balcony at a Fort Myers Lani Kai Hotel after stealing from a room, and staffers say it's something they've never seen before.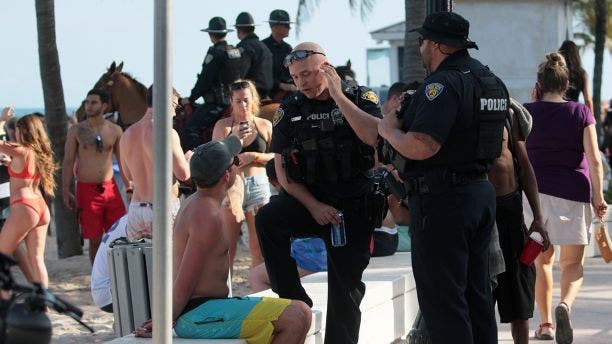 "People seem to think they are Spiderman," said marketing director Melissa Schneider. "We have very good security detail to make sure that they are keeping everybody, you know, as safe as possible."
WORLD'S NEW LARGEST CRUISE SHIP SETS SAIL
An estimated four million college students invade Florida's perennial spring break hot-spot cities, including Miami Beach, Daytona, Orlando, Panama City Beach and Fort Lauderdale. And while most escape with just a few hangovers to show for their troubles, others are not so lucky.
"Thousands of people — many of them in full-on party mode … descending upon new and often unfamiliar cities can be a recipe for accidental injuries," Florida-based firm Thomas & Pearl, Injury Lawyers said in a recent interview.
FOLLOW US ON FACEBOOK FOR MORE FOX LIFESTYLE NEWS
Meanwhile, back in South Padre Island, students assured Inside Edition that they would be just fine having fun in the sun on their balconies.
"I've had a friend halfway off the balcony almost falling off and I have had to grab them and be like, 'You can't be that dumb,'" one partier said.
https://www.foxnews.com/travel/spring-breakers-not-concerned-by-potential-danger-of-balcony-partying-investigation-finds