Mom of Norwegian Cruise Line CEO says passenger who plunged off ship was a 'stupid woman' who jumped
By Katherine Lam, ,
Published August 22, 2018
The British passenger who plunged into the sea from a Norwegian Star cruise ship over the weekend is "a stupid woman" who didn't fall but jumped from the deck, the mother of the cruise line's CEO said Monday.
The mother of Andy Stuart, CEO of Norwegian Cruise Lines, made scathing remarks to the Daily Telegraph against Kay Longstaff after the 46-year-old passenger said she "fell off the back of the Norwegian Star" on Saturday. Longstaff was rescued Sunday morning after spending 10 hours in the Adriatic Sea, about 60 miles off the coast of Croatia.
"She didn't fall off. She jumped. This has cost Norwegian Cruise Line $600,000. This stupid woman," Stuart's mother told the Daily Telegraph.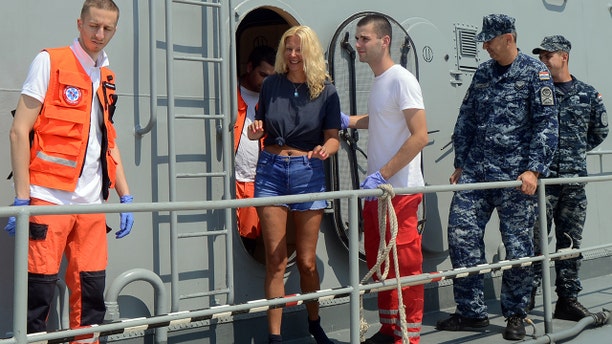 Stuart's mom, who lives in England, said she received a call from her son in Miami, Florida, complaining about Longstaff's explanation of what occurred Saturday night. She said Stuart called the former flight attendant's version of events "fake news."
"If you think of the cost of the ship being delayed, passengers missing their connections, passengers waiting to embark," the mother added. "That has all amounted to more than $600,000. When you get criticism, it is highly unfair."
BRITISH WOMAN WHO FELL OFF SHIP IN CROATIA CREDITS SINGING AND YOGA FOR SURVIVING 10-HOUR ORDEAL
After she was rescued, Longstaff told Croatia news service HRT that she was "lucky to be alive."
"I fell off the back of the Norwegian Star. I was in the water for 10 hours, so these wonderful guys rescued me," she said, according to Sky News. "I am very lucky to be alive. I was sitting at the back of the deck."
An unidentified rescuer told The Sun that Longstaff credited her survival to yoga and singing.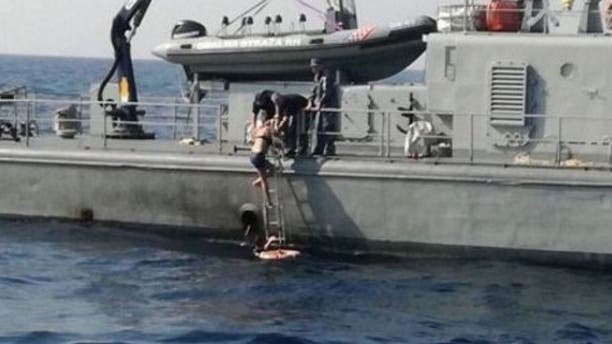 "She said the fact that she practices yoga helped her as she was fit. And she said she was singing to not feel cold in the sea overnight," the rescuer told the news site.
Officials are still looking to how Longstaff went overboard. Several passengers told The Sun that Longstaff and her partner appeared to be fighting before the incident. Others said alcohol was involved.
A source also told The Sun surveillance footage showed Longstaff was by herself at the time and was not pushed off.
"The footage has been viewed and you can clearly see she was there on her own when she fell," the source said. "She was not pushed. The theory we are working on is that she most likely jumped."
FOLLOW US ON FACEBOOK FOR MORE FOX LIFESTYLE NEWS
Norwegian Cruise Lines did not comment on the statements made by Stuart's mother. The company referred to its original statement on the incident:
"In the morning of August 19th, a guest went overboard as Norwegian Star made her way to Venice," a spokesperson for NCL said in a statement obtained by Fox News. "The Coast Guard was notified and a search and rescue operation ensued. We are pleased to advise that the guest was found alive, remains in stable condition, and is being treated in Croatia. We are very happy that the individual, who is a UK resident, is now safe and will soon be reunited with friends and family. We remain in contact with the guest and her family. We continue to cooperate with authorities investigating this matter."
https://www.foxnews.com/travel/mom-of-norwegian-cruise-line-ceo-says-passenger-who-plunged-off-ship-was-a-stupid-woman-who-jumped