British woman who plunged off cruise ship complained about boyfriend after 10-hour ordeal, rescuer says
By Katherine Lam, ,
Published August 22, 2018
The British passenger who plunged off a Norwegian Star cruise ship over the weekend had complained about her boyfriend and thought she would be charged for the rescue after she was pulled to safety, the captain of the rescue boat said.
Captain Lovro Oreskovic, who was in charge of the military patrol vessel that helped rescue Kay Longstaff, said the 46-year-old passenger was "talking about her boyfriend [Craig Rayment]" after being pulled from the Adriatic Sea, about 60 miles off the coast of Croatia, The Telegraph reported. Longstaff was in the water for 10 hours before rescuers got her.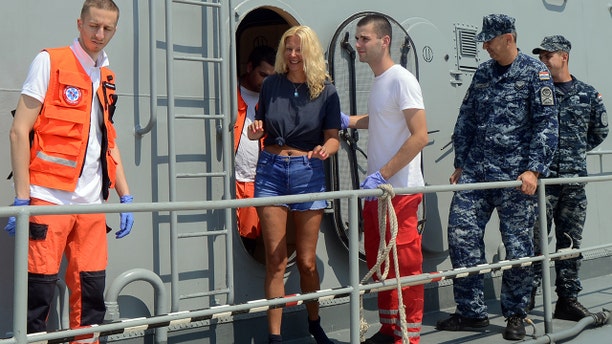 "She was talking about the boyfriend. I can't tell you exactly what she said because it's all under investigation, but she didn't say anything positive," Oreskovic said. "She was very frightened that it was a big problem for her that she would be charged for the rescue. She thought she would have to pay for the whole rescue operation."
MOM OF NORWEGIAN CRUISE LINE CEO SAYS PASSENGER WHO PLUNGED OFF SHIP WAS A 'STUPID WOMAN' WHO JUMPED
The former flight attendant was "exhausted" when she was located Sunday morning, Oreskovic recalled.
"She tried to wave, but she was exhausted and didn't have enough strength," he said. "We dropped her a life buoy but she didn't have enough strength to grab it. A rescue swimmer jumped in the water and pulled her towards the boat and helped her on."
Longstaff was evaluated by a medical personnel and ate vegetable soup and chocolate pudding and drank water, the Telegraph reported.
BRITISH WOMAN WHO FELL OFF SHIP IN CROATIA CREDITS SINGING AND YOGA FOR SURVIVING 10-HOUR ORDEAL
Longstaff had initially told Croatia news service HRT that she "fell off the back of the Norwegian Star," a statement the mother of Norwegian Cruise Lines CEO Andy Stuart vehemently denied on behalf of her son. Witnesses also said Longstaff and Rayment were fighting before the incident.
Oreskovic said the initial radio call for the rescue said Longstaff jumped from the ship.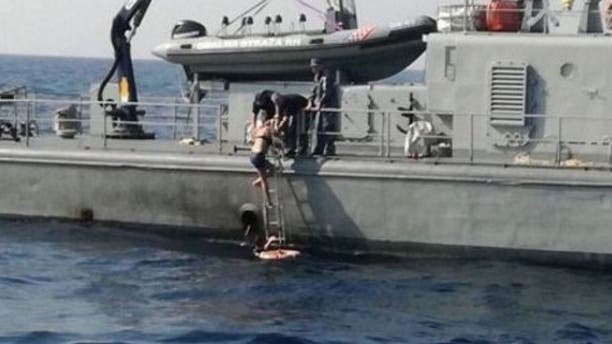 "On the open radio channel in the communication with the cruise ship, they said that she jumped," the captain said.
FOLLOW US ON FACEBOOK FOR MORE FOX LIFESTYLE NEWS
After the Saturday ordeal, Longstaff received support from Rayment's ex-wife.
"If I was on a ship with him I would get off any way I could," Kelly Rayment told The Mirror. "Craig's not a very nice person when he's been drinking. So him going on a cruise is a recipe for disaster. I can imagine what she went through."
Longstaff and Rayment were reportedly also spotted in Venice on Monday with family before returning back to England.
https://www.foxnews.com/travel/british-woman-who-plunged-off-cruise-ship-complained-about-boyfriend-after-10-hour-ordeal-rescuer-says