NASA Seeking Students for Astronaut School
By ,
Published January 08, 2015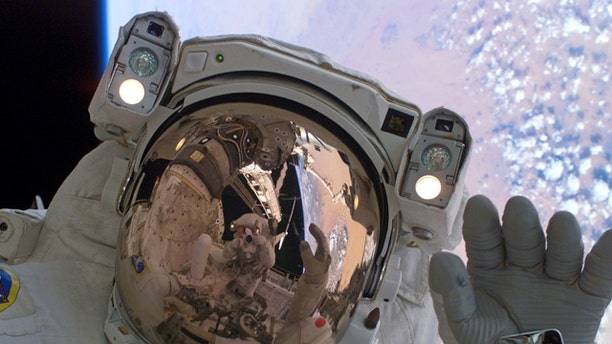 What do YOU want to be when you grow up?
In early November, NASA will seek applicants for its next class of astronaut candidates, hoping to bolster its reserves of brave spacemen -- in the face of a National Research Council report that warned the corps was getting too small.
"For scientists, engineers and other professionals who have always dreamed of experiencing spaceflight, this is an exciting time to join the astronaut corps," said Janet Kavandi, director of flight crew operations at the Johnson Space Center in Houston.
And rocket scientists aren't the only ones who can apply.
A bachelor's degree in engineering, science or math and three years of relevant professional experience are all that's required in order to be considered. Typically, successful applicants have significant qualifications in engineering or science, or extensive experience flying high-performance jet-aircraft, NASA said.
Don't get too excited just yet, however: The space agency won't be seeking hundreds of new astronauts. There will be room for only around 8 to 12, Duane Ross, manager for astronaut candidate training, told FoxNews.com.
"The number is one of those things you don't decide on until the very end," Ross cautioned, noting that "the number will be small -- last time we picked nine."
This class of astronauts won't necessarily be training as pilots, either, though some will certainly go through such training. The focus will instead be on long-duration missions aboard the International Space Station.
"This next class will support missions to the station and will arrive via transportation systems now in development. They also will have the opportunity to participate in NASA's continuing exploration programs that will include missions beyond low-Earth orbit," Kavandi said.
Beyond the extra-vehicular activity, robotics, and flight training, Russian language training is a part of today's astronaut training.
"English is the agreed-to language in space," Ross told FoxNews.com, but due to the close collaboration with the Russian space agency, it's helpful for American spacemen to speak Russian.
The class will also include a broad look at such topics as geology and geophysics, Ross said.
The quest for astronauts comes on the heels of a September report from the National Research Council, which argued that the United States must maintain a strong astronaut corps, even though human space flight has been temporarily stalled for NASA and many astronauts have retired or quit this year.
We need astronauts as much as ever, that report argued.
"The shuttle program was only one requirement for astronauts," Joe Rothenberg, one of the co-chairs for the report, told FoxNews.com. "We have a partnership with the Russian Federal Space Agency, the European Space Agency and the others that developed it, and we have a commitment to operate [the space station] until 2020, staffing it with qualified astronauts to do research."
Ross said NASA had already decided that the astronaut corps needed a boost, but the Research Council report confirmed things.
"We had determined that we needed to go ahead and do a selection, but we were waiting for the National Resource Council report," he told FoxNews.com.
To learn more about astronaut training -- or to apply for the class -- visit astronauts.nasa.gov.
https://www.foxnews.com/science/nasa-seeking-students-for-astronaut-school