Steele Fires Finance Directors Amid 'Bondage Club' Scandal
By ,
Published December 23, 2015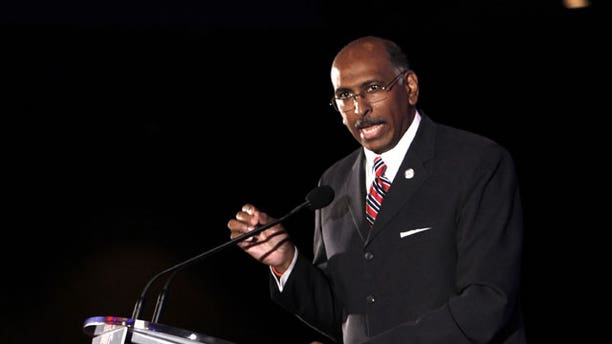 The Republican National Committee fired its two top finance directors Friday as it continues to deal with the ongoing fallout over the committee's reimbursement of a donor who took supporters to a Hollywood strip club.
RNC Chairman Michael Steele asked Finance Director Rob Bickhart and his deputy, Debbie LeHardy, to resign from their positions as finance director and deputy finance director.
"While we appreciate their service to the RNC and wish them well in future endeavors, the chairman felt it was important to restructure the department in order to continue to improve on our strong fundraising numbers," RNC spokesman Doug Heye said in a written statement.
The new finance director will be Mary Heitman, who was recently the finance director at the Republican Governors Association.
"I am excited to announce Mary will be joining the RNC team as finance director," Steele said in a written statement. "Mary's depth of experience in both the private sector and the political field will be a tremendous asset to the RNC. We are well positioned for victory this fall and look forward to working with Mary to continue to improve upon our strong fundraising numbers and provide the support necessary to win elections."
Heitman served with the Republican Governors Association from 1998-2001. She was also deputy finance director for the RNC from 1993 to 1996 after a stint with the National Republican Senatorial Committee.
The RNC has been on the defensive ever since the bill for a trip to the Voyeur West Hollywood – a bondage-themed nightclub where topless dancers imitate lesbian sex – showed up on a monthly disclosure report to the Federal Election Commission.
In March, the RNC fired staff member Allison Meyers for coordinating the use of donor money to pay the $2,000 tab.
https://www.foxnews.com/politics/steele-fires-finance-directors-amid-bondage-club-scandal