Panetta orders ethics training review as several generals face scrutiny over conduct
By ,
Published December 23, 2015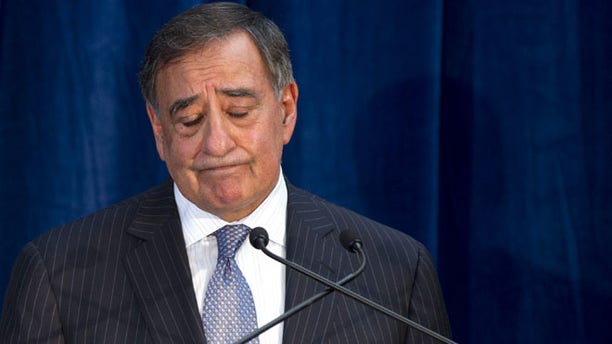 Defense Secretary Leon Panetta, reminding the Pentagon's top brass that they "lead by example," ordered a review of ethics training after no fewer than five current and former generals fell under investigation or were reprimanded in recent weeks.
In a memo this week, Panetta directed Chairman of the Joint Chiefs of Staff Gen. Martin Dempsey to work with the other chiefs on reviewing ethics programs, expressing concern about the recent cases.
"Any behavior that negatively impacts our ability to perform that mission is unacceptable," Panetta wrote. "This Department can only be effective with leadership that exemplifies both professional excellence and sound, ethical judgment. This is particularly true for our general and flag officers, who both lead by example and enforce ethical standards on those whom they lead."
He continued: "The vast majority of our senior officers takes this responsibility seriously and acts in accord with ethics regulations and training. Yet, as has happened recently, when lapses occur, they have the potential to erode public confidence in our leadership and in our system for the enforcement of our high ethical standards. Worse, they can be detrimental to the execution of our mission to defend the American people."
Panetta spoke out on the heels of the high-profile scandal over former Gen. David Petraeus' affair -- that controversy has since ensnared Gen. John Allen, the top U.S. commander in Afghanistan.
But at least three other generals are also in trouble. As the Petraeus controversy was unfolding, the former head of U.S. Africa Command Gen. William "Kip" Ward was demoted for spending thousands on lavish travel and other expenses. He will be stripped of a star, forcing him to retire as a three-star lieutenant general, and will be forced to repay $82,000.
According to a breakdown provided by the military, this includes nearly $70,000 in travel expenses he claimed for him and his staff on what were described as "personal days." Ward also was told to repay the military for a flight from New Orleans to New York in 2010 and a round-trip flight between Washington, D.C., and Atlanta in 2011 -- both described as "personal" trips.
In addition, Brig. Gen. Jeffrey Sinclair is facing multiple sexual misconduct charges, including forcible sodomy, involving five women -- including female officers who served with him. The initial hearing is over, but there has not yet been a decision on whether to proceed to a court-martial.
And Adm. James Stavridis, Supreme Allied Commander of NATO, was cautioned by Navy Secretary Ray Mabus to exercise better oversight of his staff after an investigation into travel and expense questions, including a trip to a wine dinner in France. Stavridis was cleared of any misconduct.
Allen is facing scrutiny for allegedly "inappropriate" emails he exchanged with Tampa socialite Jill Kelley -- the woman who originally complained to the FBI about supposedly threatening emails from Petraeus' mistress Paula Broadwell. Allen remains at the helm of U.S. and NATO forces in Afghanistan, but his nomination for commander of U.S. European Command is on hold pending an inspector general review. Allen's military attorney John Baker said Wednesday night that Allen "intends to fully cooperate" with the investigation.
Petraeus, meanwhile, resigned Friday after admitting to his extramarital affair.
Whether the Pentagon has a deep-rooted discipline problem among its leaders or whether the latest rash of incidents is simply an outlier remains unclear. Several of these military officials have been in positions of power for years, across multiple administrations.
While Panetta moved to stress ethics training, he also defended the bulk of the military's officers.
Speaking from Bangkok, Panetta said he's "not aware of any others that could be involved in this issue."
"I do think that it is important that we ensure that the public understands that the vast majority of our military officers -- and let's not forget we have 1,000 officers, 1,000 general officers, admirals who lead our forces, and they do it with distinction ... I don't think we ought to forget that as we discuss what's occurred these last few weeks," Panetta said.
On Allen, Panetta said he has "tremendous confidence" in the general and "I don't think anybody ought to jump to any conclusions as to where any of this will lead."
The Associated Press contributed to this report.
https://www.foxnews.com/politics/panetta-orders-ethics-training-review-as-several-generals-face-scrutiny-over-conduct