Corey Lewandowski suggests New York Magazine reporter stole from him during alleged home invasion of his DC crash pad
By Frank Miles, ,
Published March 29, 2018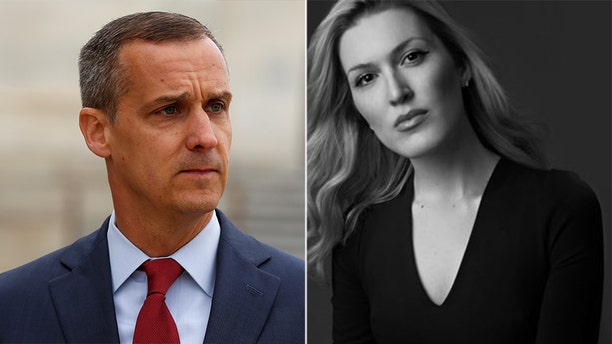 Corey Lewandowski hinted on Thursday the New York Magazine journalist Olivia Nuzzi — who admitted she entered his D.C. home office without permission for a story — stole from him.
Lewandowski tweeted: "I haven't seen my photo album that was in the foyer prior to this incident. Wonder where it could be."
He later told Fox News: "I will decide on legal action after Easter — I have been in touch with counsel regarding this intrusion into my privacy."
Lewandowski told Fox News on Monday that she didn't have permission to enter his office.
Nuzzi wrote a recent profile on the former White House communications director Hope Hicks, who is so reclusive that Columbia Journalism Review interviewed Nuzzi about her revealing feature. During the interview, Nuzzi explained how she wound up inside a townhouse where Lewandowski, President Donald Trump's former campaign manager, lives.
"I tried to knock on the basement door, but the gate wasn't open. Then I walked up the steps to the main door and knocked for, like, 10 minutes. And I'm knocking, knocking, nobody's answering. But after a while, I just touched the door knob, and the door was open. I walked in and I'm in the house, by myself," Nuzzi said. "So I took this photo of the quote on a wall. I peered around but I didn't walk fully into the house."
Nuzzi, who attended but didn't graduate from Fordham University, then explained that she left the office after texting her boyfriend, who advised the 25-year-old journalist that "it probably wasn't legal."
Lewandowski apparently lives above the offices of Turnberry Solutions, a lobbying firm. Nuzzi told Fox News that the door she opened was "technically" the Turnberry Solutions entrance.
Nuzzi's media home remains behind its reporter.
"Of course his tweet is completely ridiculous and false," Lauren Starke, Director of Communications at New York Media, told Fox News via email Thursday evening. "We stand by Olivia's reporting methods and don't believe she did anything wrong."
Nuzzi, who didn't respond Thursday to Fox News' request for comment, recently told CNN that Lewandowski reached out to her after the story was published, calling her "dishonest," but he ignored several questions she asked during the process of her reporting.
Fox News' Brian Flood contributed to this report.
https://www.foxnews.com/politics/corey-lewandowski-suggests-new-york-magazine-reporter-stole-from-him-during-alleged-home-invasion-of-his-dc-crash-pad