Colorado House Committee Rejects College In-State Tuition Bill for Undocumented Immigrants
By ,
Published December 18, 2016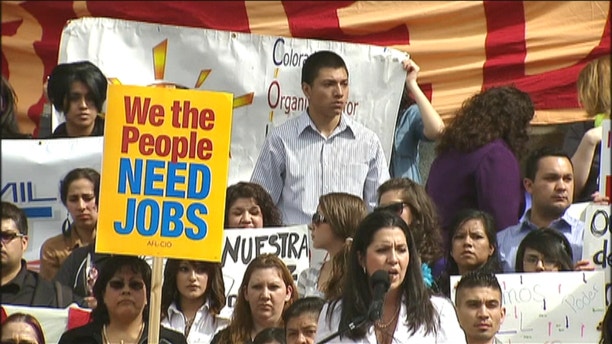 A Colorado House committee has rejected a bill that would have let undocumented immigrants attend college at in-state tuition rates, instead of being charged the much higher out-of-state price.
It was the fifth time that an attempt to grant undocumented immigrants the opportunity to attend Colorado colleges at lower tuition rates failed amid a debate about what benefits undocumented students deserve.
A Republican-led House Education Committee rejected the Democratic proposal on a 7-6 party-line vote after hearing dozens of people testify about legislation that has divided state lawmakers for years.
The bill would have allowed undocumented immigrants living in Colorado to attend state colleges while paying the lower in-state tuition rate, as opposed to out-of-state tuition, which could be three times more expensive.
Supporters of the legislation say the higher tuition rate is a roadblock to a college education for undocumentedl immigrant students who've been educated in U.S. public school systems.
Several high school students filled the committee room dressed in white T-shirts that read "Future Nurse," "Future Chef," and "Future Lawyer." After the vote, Democratic Sen. Michael Johnston, one of the bill's sponsors, tried to console a crying teenage girl who wore a T-shirt that read, "Future Social Worker."
Democrats supporting the bill said that allowing more students the opportunity to attend college would be an economic boost for the state's future. Republicans opposing the measure argued that it could entice more illegal immigration.
"Are we teaching a new generation that it's OK not to follow the laws of our country?" Republican Rep. Robert Ramírez, the only Hispanic GOP member in House. "That scares me."
Ramírez recounted how his father, a Mexican immigrant, came to the U.S. and struggled to gain legal residency. He took a long pause before saying "no" to the bill, and indicated beforehand that he was conflicted on the matter.
"It's a tough decision for me. For all of us here. It's one that for me, doesn't matter which way I vote, it's detrimental and it's good," he said.
Denver interim Mayor Guillermo "Bill" Vidal, a Cuban immigrant and the city's first foreign-born mayor, was among those speaking in support of the legislation.
"I'm just like these kids that we're trying to help here today. The difference for me is that the Cubans got political asylum from the United States and my residency was established immediately," Vidal said.
He said other immigrants have a more difficult time gaining legal status.
"I'm here to plead with you when thinking about these kids. It's important to separate their plight from the debate on illegal immigration," he said.
The measure easily passed the Senate earlier this month, but only Democrats supported it.
Colorado's Senate Bill 126 would have allowed undocumented immigrant students to qualify for in-state tuition if they meet certain criteria, such as attending a Colorado high school for at least three years and graduating from a state school.
Under the bill, undocumented immigrants would still pay more than other students because they would be ineligible for a Colorado stipend granted to legal in-state tuition residents to use at a college of their choice.
Eleven states have laws granting in-state tuition to undocumented immigrants, including California, Illinois, Kansas and Texas. Maryland's Legislature recently passed similar legislation that is awaiting the governor's signature. Although there have been court challenges, the law has not been overturned in the states that have it.
Still, Colorado Republicans warned the Democrats' proposal would run afoul of a federal law states that undocumented immigrants cannot receive a benefit not given to U.S. citizens.
Eddie Lake, an Aurora businessman, said he sympathizes with undocumented immigrant students, but that he was upset that lawmakers are "giving my country away."
"I'm getting pretty damn tired. I've got children, grandchildren, I've got nieces and nephews in other states who would like to come here and go to college with the in-state tuition," he said.
Democratic Sen. Angela Giron, one of the sponsors of the bill, wiped away tears after the vote and said she would propose the legislation again next year.
"It just breaks my heart for the kids," she said.
This is based on a story by The Associated Press.
Follow us on twitter.com/foxnewslatino
Like us at facebook.com/foxnewslatino
https://www.foxnews.com/politics/colorado-house-committee-rejects-college-in-state-tuition-bill-for-undocumented-immigrants