Greasy Foods Make You Happy, Study Says
By ,
Published December 10, 2016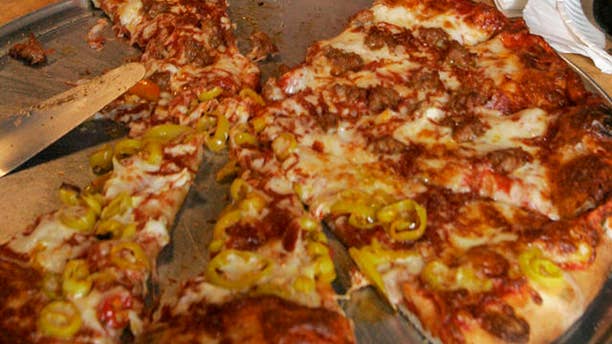 (EndPlay Staff Reports) - There may be a scientific reason why we reach for ice cream, pizza and other fatty foods during times of feeling blue or stressed.
New research has found that fatty foods may actually comfort our psyche.
The study involved inserting fatty acids into people's stomachs then tracking their responses to sad and neutral experiences. Researchers said emotional and physical changes appear to have been caused by the food.
"Eating fat seems to make us less vulnerable to sad emotions, even if we don't know we're eating fat," psychiatrist Dr. Lukas Van Oudenhove, co-author of the study, told USA Today .
For the study, researchers played sad music and showed sad photos to the participants. The participants who were injected with the saturated fat were happier than those who had been given a simple saline solution, CNN reported.
The study is considered the first of kind to show that food's effect on mood is "really independent of pleasant stimuli," Dr. Giovanni Cizza, an obesity and neuroendocrinology researcher at the National Institute of Diabetes and Digestive and Kidney Diseases, in Bethesda, Md., told CNN.
"It is even more rooted in our biology," said Cizza, who was not involved in the study.
This study, which appears in the August issue of the Journal of Clinical Investigation, differed from previous studies by inserting the fatty acids. Previous studies on food and emotion largely looked at the overall experience of eating, including nutrients, textures, smells and tastes, CNN reported.
Oudenhove, a postdoctoral researcher at the University of Leuven in Belgium, and fellow researchers eliminated subjective experiences by "feeding" people who volunteered for the study through an unmarked stomach tube.
The researchers found that saturated fat appeared to negate some negative emotions, suggesting that emotional eating is both biological and psychological.
Read more at MyFoxLA.
Follow us on twitter.com/foxnewslatino
Like us at facebook.com/foxnewslatino
https://www.foxnews.com/health/greasy-foods-make-you-happy-study-says