5 super-healthy autumn harvest foods
By Tanya Zuckerbrot, ,
Published October 27, 2015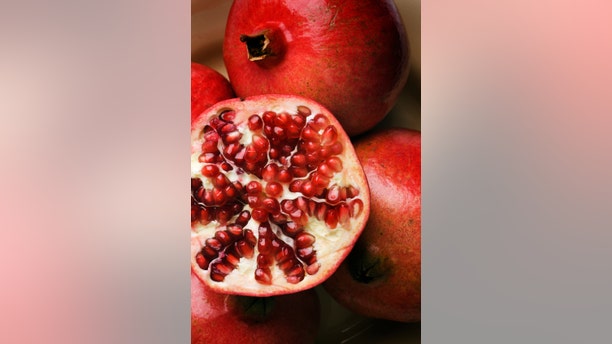 Autumn brings an array of delicious seasonal foods that can help you stay healthy as the weather turns cold.
Pumpkin is a low calorie, nutrient-dense vegetable that's a storehouse of antioxidant vitamins, such as vitamin-A, vitamin-C and vitamin-E, minerals like copper, calcium, potassium and phosphorus, and flavonoid poly-phenolic antioxidants including lutein, xanthin, and carotenes.  Pumpkin seeds are an excellent source of dietary fiber and mono-unsaturated fatty acids, which are good for heart health.
Naturally high in fiber, pumpkin actually contains more than 20 percent of your daily recommended intake of fiber.  The vitamin A that's so abundant in pumpkin is essential for healthy skin and vision, and it is known to be helpful in fighting certain cancers, too.
Pumpkin is incredibly versatile – great in baked pies and cakes, soups, and even puddings.
Green beans are deemed the healthiest of the "beans," because they are especially rich in antioxidants, including phenolic acid and vitamin C.  Naturally low in calories, green beans are loaded with vitamin K, and iron and manganese, and they provide 16 percent of the daily recommended intake of fiber – important for digestive health and helpful for weight control.
Enjoy green beans as a side dish, raw or sautéed, and in salads, wraps, or sandwiches. Spritzing green beans with lemon juice promotes better absorption of the iron in beans.
Butternut Squash is a popular winter-squash vegetable that is packed with vital poly-phenolic anti-oxidants and vitamins. Similar to pumpkin, butternut squash is very low calories, contains no saturated fats or cholesterol, and is a rich source of dietary fiber, potassium, phytonutrients, and vitamins A and C … nutrients that can help head off common winter illnesses like cold and flu.
Baking butternut squash brings out its mellow flavor, and adding cinnamon gives it a subtle touch of sweetness. Try this delicious, waist-friendly recipe for Butternut Squash Apple Soup.
Beets are at their delicious peak right now, and if you've only had purple ones be sure to try gold and white beets, too.  A serving provides 5 percent of the vitamin C you need each day, as well as vitamin A, thiamin, riboflavin, niacin, vitamin B-6 and pantothenic acid.
Boiling beets brings out their mild flavor while roasting caramelizes their natural sugar for a slightly sweet and crispy treat. Pickled beets are great in a salad, on a sandwich, and served alongside savory dishes.  
Pomegranates are more than gorgeous; this jewel-colored fruit is as chockfull of antioxidants as red wine. This tangy, slightly sour fruit is an excellent source of Vitamin C and folate, helpful for metabolizing proteins and fats.
Use pomegranates in seasonal recipes as a replacement to cranberry, add juice to brighten a marinade, or toss the little purple seeds over a salad for a bit of tangy crunch.
Tanya Zuckerbrot MS, RD, is a Registered Dietitian in New York City and the author of two bestselling diet books: The F-Factor Diet and The Miracle Carb Diet: Make Calories and Fat Disappear – with Fiber.
Subscribe to Tanya's FREE Weekly Newsletter and follow her on Instagram, Facebook, Twitter and Pinterest. To learn more about Tanya's private nutrition counseling services visit www.ffactor.com
https://www.foxnews.com/health/5-super-healthy-autumn-harvest-foods