The Pornstar Martini: The story behind this 'provocative, tasty drink'
By Emily DeCiccio
Published October 01, 2018
When you put two eye-catching words together, you are, inexorably, going to get a reaction. That's why Fox News' "Origins" wanted to get to the details of a concoction known as the "Pornstar Martini."
Conor Myers, the creative director of Underdog bar in New York City's iconic South Street Seaport District, tells Fox News that the drink was invented to do just that — pique the customers' interests.
ORIGINS: WHERE DID THE CANNOLI COME FROM?
"The Pornstar Martini started back in 1999 in London, and was created by Douglas Ankrah for Lab Bar," explains Myers. "It's a super simple drink that was created for no other reason than just to create a nice, provocative, tasty drink. The name isn't really based on anyone in particular; it's just more to sort of to bring customers out of their comfort zone."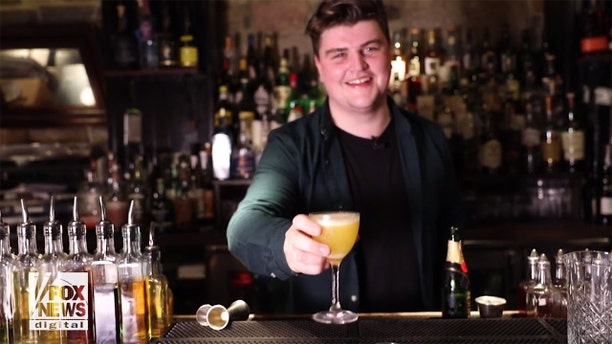 So what exactly is in this cheeky drink? According to Myers, the Pornstar Martini consists of vanilla vodka, passion fruit puree, passion fruit liquor, vanilla sugar, and a small sidecar of Champagne.
Myers reveals that not only did Ankrah's drink get traction, but the way Ankrah bartended did, too.
"I thought you had to wear a three-piece suit to work in a bar and dress like Al Capone and act like you're from the 1920s," explains Myers. "When I went to London where The Lab and Pornstar Martini were happening, the bartenders were dressed like everyone else and focused on the guest experience."
WHY BEER FOAM IS ACTUALLY QUITE IMPORTANT TO YOUR DRINK
Myers tells Fox News that he started implementing that mindset in every bar he worked in, or operated. And now, part of Myers' approachable, customer-forward drink menu includes his take on the Pornstar Martini. "It's such a drink people want to hate, you have to put a lot of work into to make sure that it's legit and it's perfect in every way shape or form," says Myers. "So we got that."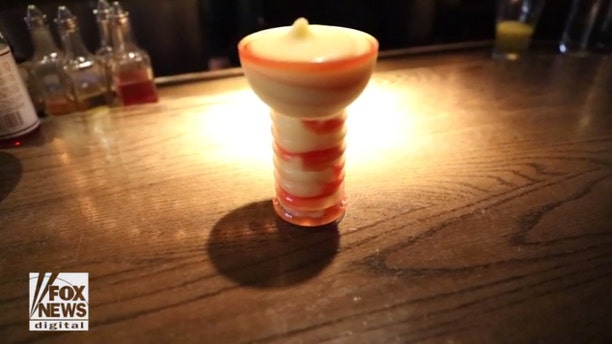 To find out more about the Pornstar Martini, and to learn how Conor Myers makes his version of the drink at Underdog, watch the video above.
FOLLOW US ON FACEBOOK FOR MORE FOX LIFESTYLE NEWS
Emily DeCiccio is a video producer and reporter for Fox News Digital Originals. Tweet her @EmilyDeCiccio.
https://www.foxnews.com/food-drink/the-pornstar-martini-the-story-behind-this-provocative-tasty-drink