Cook Out manager who was fired after cop was refused service says employees followed store policy
By Michael Bartiromo
Published November 12, 2019
A fast-food restaurant in North Carolina reportedly fired two employees after a police officer was refused service last week, but one of the women who was terminated says there's much more to the story.
Taren Woods, the on-duty manager at the Cook Out in Roxboro, said she was in the back of the restaurant when Sgt. Kenneth Horton of the Roxboro Police stopped by after midnight on Nov. 7, in uniform. Woods admits she didn't see the interaction between the cashier and Horton — who was refused service by the cashier — but claims that all employees adhered to the company policy.
BURGER KING 'MISTAKE' COST FRANCHISEE MILLIONS: 'WE SCREWED UP'
According to Woods, who spoke with WNCN, the cashier did refuse to take Sgt. Horton's order, but excused herself and asked a fellow employee to step in at the register — which Woods says is company policy.
The Cook Out manager said the officer then requested to know why the first cashier wouldn't help him, before leaving the restaurant.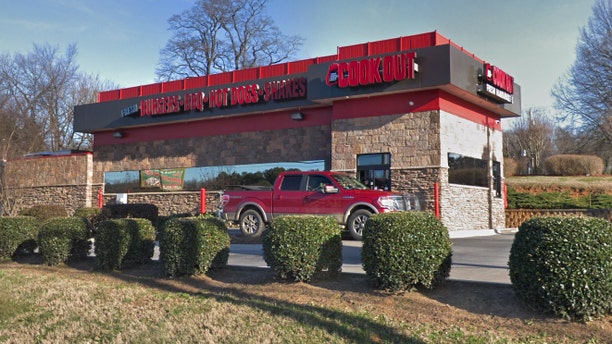 "I didn't know … it was that serious until the next day I heard the cashier got fired because she didn't take the cop's order," Woods told WNCN, adding that she only learned that she, too, was fired upon arriving at work the following day.
FOLLOW US ON FACEBOOK FOR MORE FOX LIFESTYLE NEWS
"[The district manager] told me he had to let me go because I didn't take control of the situation, saying how I should have gone outside to take the cop's order," Woods further alleged. "Mind you it was midnight and policy states that we're not allowed outside the building after 9:45. So why would I go outside to chase down a cop?"
A representative for Cook Out was not immediately available to confirm Woods' account, or the stipulations of the store policy.
Roxboro Police had originally shared news of at least one employee's firing on Monday, after news of Horton's visit began circulating on social media.
"We're saddened that an employee denied service to a police officer. We promote unity," Roxboro Police Chief David Hess told WTVD-TV. "Unfortunately, it's all because of a small action that could have been avoided."
CLICK HERE TO GET THE FOX NEWS APP
Woods, meanwhile, told WTVD-TV she's angry and "hurt" by her termination, and at the way the story has been reported.
"It is frustrating because it's a lie," Woods, a 10-year employee of Cook Out, added in a statement to WNCN. "And they got all this stuff stirred up. And I lost my job and I got four kids and it's Christmas time. So yeah, that's not fair at all."
Cook Out, which was founded in Greensboro, N.C., operates approximately 250 locations in 10 states.
CLICK HERE TO SIGN UP FOR OUR LIFESTYLE NEWSLETTER
The Associated Press contributed to this report.
https://www.foxnews.com/food-drink/cook-out-manager-fired-cop