Chick-fil-A to become nation's third-largest fast food restaurant by 2020, analysts say
By Michael Bartiromo, ,
Published April 03, 2018
Craving Chick-fil-A? Better get in line right now: A new report estimates the restaurants are going to be in much higher demand by the turn of the decade.
According to restaurant consultancy firm Technomic, which shared its findings with Buzzfeed News, Chick-fil-A is poised to become the third-largest fast-food chain in the nation by 2020 in terms of sales, trailing behind only McDonald's and Starbucks.
HOW DOMINO'S, CHICK-FIL-A, AND OTHER FAST FOOD RESTAURANTS GOT THEIR NAMES
The chicken chain was ranked eighth in a 2017 report from QSR magazine, behind McDonald's, Starbucks, Subway, Wendy's, Burger King, Taco Bell and Dunkin' Donuts.
"The trajectory we're on would support that," a Chick-fil-A spokesman told Buzzfeed News in response to Technomic's findings.
According to the QSR 50 rankings, the average Chick-fil-A already takes in $4.4 million annually per unit, a figure that dwarfs its nearest competitor — Whataburger, which takes in $2.7 million per unit per year.
The average McDonald's and Starbucks pull in $2.5 million and $1.1 million, respectively. Chick-fil-A, however, only boasts a fraction of the revenue-generating locations as McDonald's and Starbucks.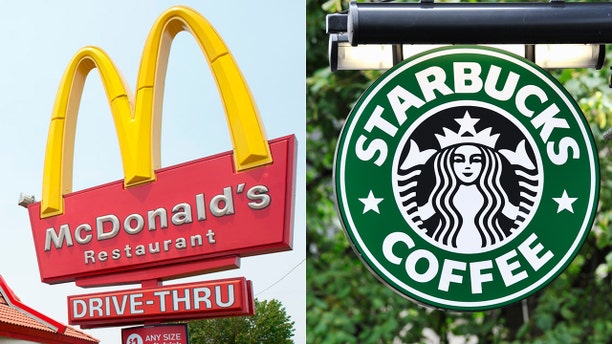 CHICK-FIL-A CASHIER SAVES CUSTOMER'S FORGOTTEN CHANGE FOR WEEKS, SURPRISES HIM
The company tells Buzzfeed News that it intends to continue to drive sales via its mobile ordering platforms, which have been introduced in its busier locations, and an app, which was introduced in 2014. In addition, the chain has been expanding into more states than ever before, with locations in 47 out of 50, the Atlanta Business Journal reported in 2017.
In fact, news of Technomic's findings also comes only days after Chick-fil-A opened its largest store ever — a five-story fast-food mecca in New York City's financial district — complete with three floors dedicated to seating.
These strategies, according to Technomic senior principal David Henkes, have created a "pathway" for Chick-fil-A to continue "to leapfrog iconic chains" that are still performing well, he told Buzzfeed News.
FOLLOW US ON FACEBOOK FOR MORE FOX LIFESTYLE NEWS
Henkes, however, reiterated that Chick-fil-A isn't just doing well — it's doing "phenomenally."
https://www.foxnews.com/food-drink/chick-fil-a-to-become-nations-third-largest-fast-food-restaurant-by-2020-analysts-say