The tragic event that rocked Dave Navarro's life
By Blanche Johnson, ,
Published May 02, 2016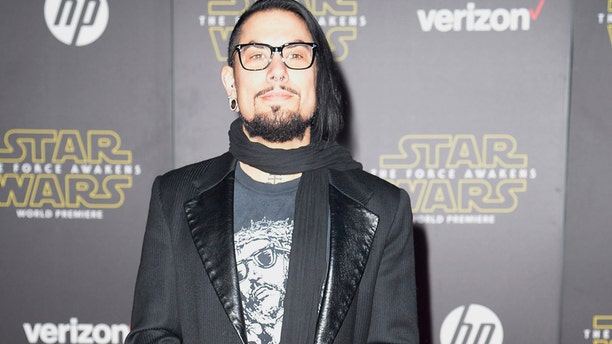 Rocker Dave Navarro, of Jane's Addiction, pays homage to his late mother Connie Navarro, who was murdered by an ex-boyfriend, in the documentary "Mourning Son."

Along with director and confidante Todd Newman, Navarro embarked on his first documentary journey. Navarro funded the whole project and had total freedom in the filmmaking process because no studios or agents were involved. The musician explained to FOX411 their filmmaking process in finding the documentary's real message.

"It really was just a matter of getting in the car, grabbing a couple of cameras and starting," he explained. "We didn't really have a plan. We didn't know what the scope of the picture would be, and we didn't have any preconceived idea as to how it would turn out, and it wasn't until we got going that we realized there was a clear message—certainly one of domestic violence, certainly surviving trauma, getting through loss, cautionary tales about drug addiction."

In March 1983, John Riccardi murdered his ex-girlfriend Connie Navarro and her best friend Sue Jory. Thirty years later, Dave Navarro, went to San Quentin State Prison where Riccardi is serving life without the possibility of parole, to talk with him. When asked where he got the strength to visit the killer, Dave Navarro shared his thought process.

"The artist in me who was invested in this film, wouldn't allow me to not have an ending," he explained.  "The other tier is that, after 30 years or so, I felt that there would be some kind of payoff to that. Number one walking through the intensity of the matter really puts the rest of your life into perspective— in terms of what's difficult and what's not difficult, so there was a lesson to be learned there. I think there were some payoffs that I wasn't aware of going into the prison that reveal themselves later. I've had enough life experience to know that was more than likely to be the case."
Navarro knew one thing in creating his documentary and that was he didn't want to focus on the killer.

"If anything, one of the greatest gifts of this project has been being able to give back to other people that may or may not have seen a domestic violence situation like this laid out in such black and white terms," he explained. "I am one of those junkies who watches 'Investigation Discovery,' 'Dateline' and '48 Hours,'— I watch all of that stuff—but most of that focuses on the killer and their psychology. I didn't want to do that. I didn't want to tell that story. I wanted to talk about the impact on the family."
Although the film only briefly touched on Navarro's music career he told us he "can't imagine life" without music and that it has become "an extension" of who he is.
The rocker also recalled his hard drug days after his mother's murder, but he insisted to us her death did not ignite his addiction.

"I use this event to kind of justify getting high—because what can people say to me? But that's just part of being an addict and finding ways to paint yourself as the victim and get away with murder so to speak. At a certain point it just stopped working. It was no longer a party. It was no longer fun. It was no longer a way to avoid feeling a certain way. In fact, all it did was compound negativity as opposed to relieve negativity."
 
"Mourning Son" is available on iTunes and VOD.
https://www.foxnews.com/entertainment/the-tragic-event-that-rocked-dave-navarros-life