'Pretty Little Liars' star Sasha Pieterse details wedding plans at 'DWTS'
By Carole Glines, ,
Published October 10, 2017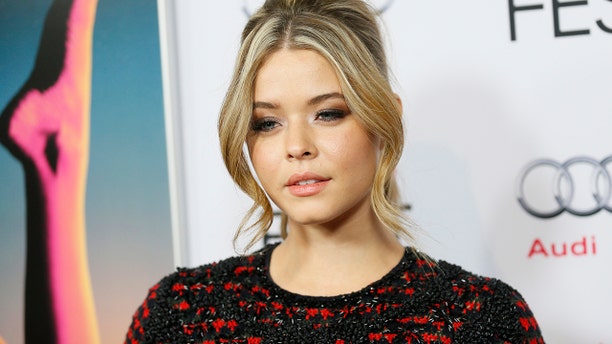 Former "Pretty Little Liars" star Sasha Pieterse is getting ready to walk down the aisle with boyfriend Hudson Sheaffer.
Pieterse revealed to Fox News after her Monday night performance on "Dancing with the Stars" that Sheaffer stands at 6-feet-5-inches, towering over her.
They have set a wedding date and Pieterse gushed, "He's my best friend. I've known him for so long and it's so incredible to have someone like that supporting you and knowing, without a doubt, they're going to be there no matter what happens, and it really truly is reciprocated and I think what we based our relationship off of originally was honesty, commitment, being loyal, being supportive, and honestly, just making sure the communication is open enough and obviously love, so it's incredible that I have all of that in him and I'm excited to start our life together."
Pieterse, who has performed with Gleb Savchenko on "DWTS" and will soon appear on a "PLL" spinoff, told reporters she plans a small wedding. "I plan to know everybody at my wedding," she smiled.
"I want [Gleb] to choreograph our first dance."
Sheaffer got down on one knee and popped the question to Pieterse in Dec. 2015.
The actress plans to buy her wedding gown this January. She is envisioning, "something definitely more minimal, thin straps, low back, very subtle, not that much detail, full skirt-ish."
On "DWTS," Pieterse revealed she had gained 70 pounds due to Polycystic Ovary Syndrome, and has lost 15 pounds so far competing on the show.
"I'm so sore but it's a lot of conditioning which has been really helpful," she said. "But this is a work in progress for me. I'm not fixed, so it's a journey and I'm excited to be on it because I know that it's moving forward and I'm excited to share that with other people."
https://www.foxnews.com/entertainment/pretty-little-liars-star-sasha-pieterse-details-wedding-plans-at-dwts