Pink wowed by 12-year-old fan's impromptu cover of 'Perfect' during Vancouver concert
By Zoe Szathmary, ,
Published May 15, 2018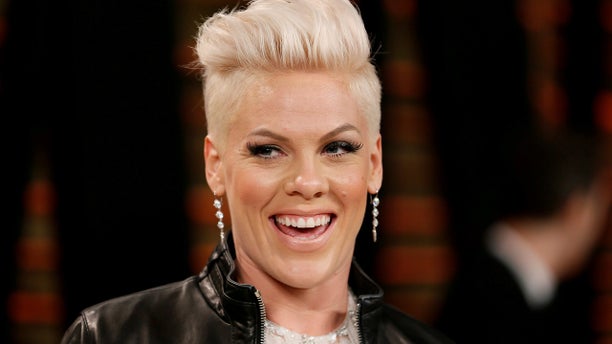 A Pink concert recently featured a guest vocalist: 12-year-old Victoria Anthony.
The British Columbia youngster performed a version of the pop star's song "Perfect" at Rogers Arena on Saturday in Vancouver.
"Anthony got the idea to sing with her after her mom got them tickets for the concert," Global News reported. "She then began a campaign to make her dream a reality."
"Hey @Pink , please let me sing on stage with you in #Vancouver May 12. I'll be ready! – Victoria (age 12)," the girl begged in a tweet. "Share this video and tag #vicandpink to make my dream come true."
Other tweets posted by Victoria featured the hashtag "#vicandpink."
In the lead-up to the show, Canadian media also shared her story.
Victoria's encounter with the singer at Rogers Arena was posted on YouTube.
TARAJI P. HENSON REVEALS ENGAGEMENT TO NFL STAR KELVIN HAYDEN
"So are you the one who I read about on the news?" Pink asked. "Are you the singer? Do you want to come sing something?"
In the footage, Pink walked off the stage and spoke with the 12-year-old.
"You can sing anything you want," she told her.
After Victoria's performance, Pink commented, "Wow. Now I don't want to sing anymore. You're amazing, thank you."
As for Victoria? She only had kind words when she thanked the pop star on social media.
"It happened! #VicAndPink #BeautifulTraumaTour thank you @Pink for making me feel I can do anything," she wrote.
https://www.foxnews.com/entertainment/pink-wowed-by-12-year-old-fans-impromptu-cover-of-perfect-during-vancouver-concert