Patrick Stewart confirms 'Star Trek' return as Jean-Luc Picard
By Elizabeth Zwirz, ,
Published August 04, 2018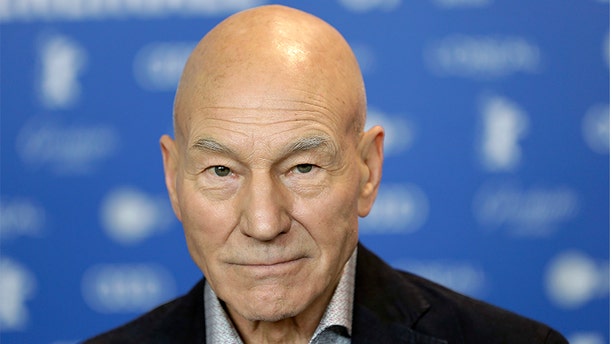 "Star Trek" fans can expect to see a lot more of Patrick Stewart. The actor confirmed Saturday that he will again play Jean-Luc Picard in a new series tied to the long-running sci-fi franchise.
"It is an unexpected but delightful surprise to find myself excited and invigorated to be returning to Jean-Luc Picard and to explore new dimensions within him," Stewart said in a tweet.
'STAR WARS: EPISODE IX' CAST REVEALED; MARK HAMILL, CARRIE FISHER TO RETURN
Stewart's "Star Trek: The Next Generation" character, the coolly diplomatic and philosophical captain of the Starship Enterprise, will be featured in a brand-new series, CBS All Access revealed. The new show will share "the story of the next chapter of Picard's life," according to a tweet from "Star Trek."
The actor recalled the end of filming for the last "Trek" movie to feature Picard and the "Next Generation" cast, back in 2002. And he said in a statement that he felt his "time with 'Star Trek' had run its natural course." But now, he thinks he is "ready to return" to his character.
LEONARDO DICAPRIO, JESSICA BIEL IN TALKS TO REBOOT 'THE FACTS OF LIFE'
"During these past years, it has been humbling to hear stories about how 'The Next Generation' brought people comfort, saw them through difficult periods in their lives or how the example of Jean-Luc inspired so many to follow in his footsteps, pursuing science, exploration and leadership," he wrote. "I feel I'm ready to return to him for the same reason – to research and experience what comforting and reforming light he might shine on these often dark times.
Over the course of seven seasons, Stewart headlined the "Star Trek" series, which itself followed the original 1966-69 show that starred William Shatner. He also played Picard in several movies.
"Star Trek" itself has seen multiple iterations, on both the small and  big screen. The latest, "Star Trek: Discovery," debuted on CBS All Access last year and has been renewed for a second season. And two feature films are said to be in early stages of development.
The Associated Press contributed to this report.
https://www.foxnews.com/entertainment/patrick-stewart-confirms-star-trek-return-as-jean-luc-picard