Judd Apatow backtracks on 'censorship' tweet about HBO's 'Confederate' series
By Kathleen Joyce, ,
Published September 26, 2017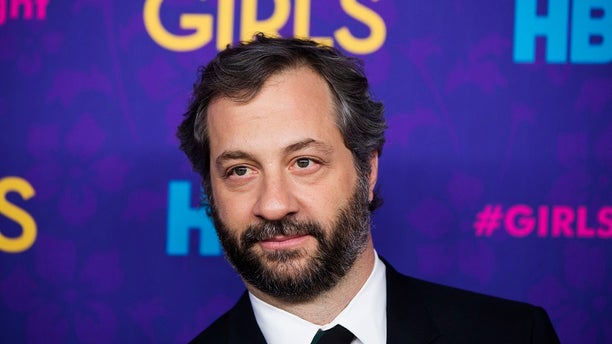 Judd Apatow took to Twitter on Sunday to clarify his tweet regarding the criticism social media users had toward HBO's upcoming series "Confederate."
Apatow, who served as executive producer for HBO series "Girls" and holds the same title for another show on the network, "Crashing," defended "Confederate" after the series was subject to social media outcry.
HACKERS DEMAND MILLIONS FOR STOLEN HBO DATA
"Confederate," which was pitched by "Game of Thrones" creators D.B. Weiss and David Benioff, has come under fire for its plot. The series was said to focus on the Confederacy winning the Civil War and slavery being made legal. The show will reportedly follow the incidents leading up to the Third American Civil War.
Apatow tweeted on Friday: "Censorship is never a good idea. They haven't even written a word. Seems a tad early to judge their work and intentions."
On Sunday, Apatow responded to a social media user who tweeted to the director: "Judd, I genuinely respect you/your work/what you fight for, but this is explicitly *not* censorship, and to call it that is a mistake."
The "Knocked Up" director tweeted: "You are correct. It is not censorship. I used the wrong word. But to criticize work before it exists is dangerous to all expression."
HBO's President Casey Bloys defended the show last month but admitted, "I think we could've done a better job with the press rollout. If I had to do it over again, what I would do to introduce the idea is what we ended up doing after the fact with the four producers, which is to have them sit with journalists... We heard why they wanted to do the show, what they were excited about, why it was important to them. So we had that context. But I completely understand that somebody reading the press release would not have that at all."
Benioff and Weiss said production for "Confederate" will begin after the final season of "Game of Thrones," which is rumored to air in 2018 or 2019.
https://www.foxnews.com/entertainment/judd-apatow-backtracks-on-censorship-tweet-about-hbos-confederate-series