Demi Lovato On Philip Seymour Hoffman And Addiction: It's 'Deadly And Serious Disease'
By Lucia Suarez Sang, ,
Published January 11, 2017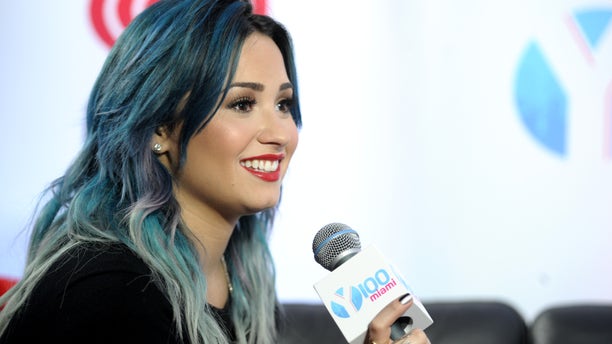 The death of Academy Award-winning actor Philip Seymour Hoffman from an apparent overdose on Sunday shocked fans and celebrities alike. While many were quick to share their sadness in the passing, singer-actress Demi Lovato, who has spoken out about her struggle with drugs, took to Twitter to open the floodgates on the discussion of addiction.
"I wish more people would lose the stigma and treat addiction as the deadly and serious DISEASE that it is," the 21-year-old wrote in a long message she tweeted out on Sunday afternoon. "Drugs are not something to glamorize in pop music or film to portray as harmless recreational fun."
Hoffman, who won the Oscar for best actor in 2006 for his depiction of writer Truman Capote in "Capote" and who created a gallery of other vivid characters, was found dead on Sunday in his Greenwich Village apartment. He was 46.
According to law enforcement officials who spoke on a basis of anonymity, the actor was found with a syringe in his arm and a drug overdose is the suspected cause of death.
An autopsy is planned for Monday, according to medical examiner's office spokeswoman, Julie Bolcer.
Like Lovato, Hoffman has spoken candidly over the years about struggles with drug addiction. After 23 years of remaining sober, he admitted in interviews last year to falling off the wagon and developing a heroin problem that led to a stint in rehab.
Lovato, who admitted last year to abusing cocaine heavily, going as far as to smuggle it onto planes, said in her Twitter post that glamorizing drugs is "not cute, 'cool'" or admirable.
"It's very rare when people can actually predict their addiction and even then, you never know when too much is going to take their life or take a bad batch of whatever it is [they are] using," she wrote. "It's time people start really taking action on changing what we're actually singing/rapping about these days because you never know if you could be glamorizing a certain drug to a first time user or alcoholic who could possibly end up suffering from the same deadly disease so many have already died from."
Lovato, who recently celebrated three years sober, continued: "This stuff is not something to mess with. Why risk it? Addiction IS a disease. Please spread the word so we can take the taboo out of discussing this illness and raising awareness to people of all ages."
"RIP Philip Seymour Hoffman.. An INCREDIBLE artist who lost his life to this horrible disease.. May you rest peacefully and in complete serenity now that your pain is gone. God Bless…" Lovato concluded.
Lovato's "Glee" co-star Kevin McHale, whose co-star and friend Cory Monteith died in July 2013 from a heroin and alcohol overdose, also took to Twitter to offer his reaction to Hoffman's death.
"In shock, can't believe it. Philip Seymour Hoffman was one of the best EVER," he tweeted, quickly followed by: "so sick of drugs taking people away from us. This is insane."
Hoffman, who was currently filming the next installment of "The Hunger Games" series, is survived by his partner of 15 years, Mimi O'Donnell, and their three children.
Follow us on twitter.com/foxnewslatino
Like us at facebook.com/foxnewslatino
https://www.foxnews.com/entertainment/demi-lovato-on-philip-seymour-hoffman-and-addiction-its-deadly-and-serious-disease