Aretha Franklin Wants 'American Idol' Judging Gig, Report Says
By Alexandra Gratereaux, ,
Published January 10, 2017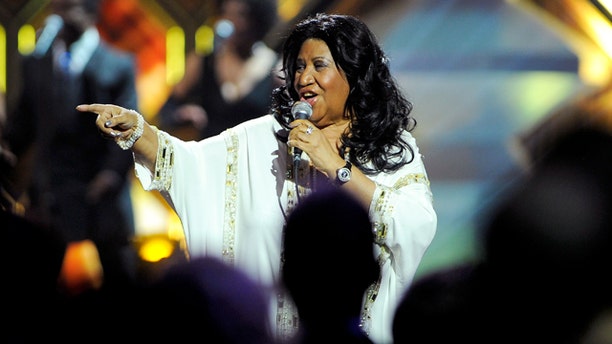 Move over JLO! Aretha Franklin might just step in and save the day on "American Idol."
The soul singer says she would gladly become a judge on the popular singing show, says The Hollywood Reporter.
According to the publication, the iconic singer emailed CNN over the weekend informing the news organization that if asked she is up for the judging gig, being that she has been a fan of the show since the first season.
The only request Franklin had was that she wants musical star Patti LaBelle by her side also judging the amateur performers.
Just a few days ago "American Idol" judges Jennifer Lopez and Steven Tyler announced that they would not be coming back to judge the 13th season of the show.
Lopez, who's been judging the popular singing competition for the past two years, says she needs to move on and "do other things that I really love to do."
"I signed on 'American Idol' to do one year and I wound up doing two years," JLO told Natalie Morales on the 'Today' show on Thursday.
"I have to say that there are so many other things that I do and that I put on a hold for that," she said adding that "it's time for me to go."
Like Lopez, Tyler confirmed via a written statement that he will not be coming back as a judge on the show.
"After some long ... hard ... thoughts … I've decided it's time for me to let go of my mistress 'American Idol' before she boils my rabbit," said Tyler in the statement.
"I strayed from my first love, Aerosmith, and I'm back," Tyler continued, saying that the band will be releasing a new album on Nov. 6.
"'Idol' was over-the-top fun and I loved every minute of it," he added. "Now it's time to bring Rock Back," said Tyler.
As for veteran "Idol" judge Randy Jackson, rumors are that he too is on the fence about continuing as a judge on the show.
Other stars being considered for the show include Mariah Carey, Charlie Sheen and Adam Lambert.
https://www.foxnews.com/entertainment/aretha-franklin-wants-american-idol-judging-gig-report-says