Savvy reporter tracks down his own stolen car
By , Miguel Martinez Valle - FOX 5 LAS VEGAS
Published September 19, 2017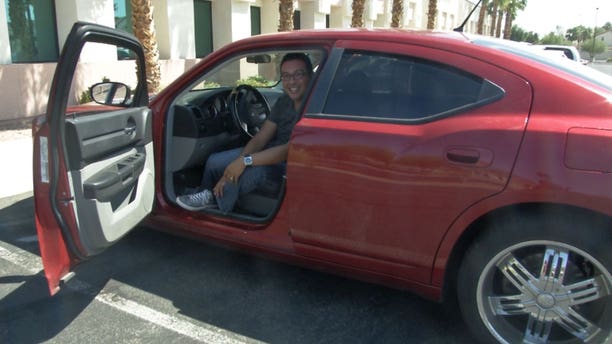 Former valley journalist Sergio Avila was the victim of a car theft, but he didn't want to play the victim. Instead, he used his investigative skills to track down his Dodge Charger.
"I was a reporter for a long time, so those investigator instincts, were good at tracking people down," Avila said.
He told FOX5 his car was stolen on Aug. 13th.
"I come out the cars gone, we look, someone had broken into my wife's car, they found the keys to this car, and they took this car," he said.
He filed a police report and after a few days, he was about to give up looking until a friend called and told him they spotted his red Charger.
"I'm following your car right now, I'm like what do you mean you're following my car, he's like I'm driving it's up in the northwest somewhere," he said.
While they weren't able to get the car back, the spotting did prompt Avila to try to track down his ride and the thief.
"I put a picture of the car, license plate number, I even took out a Facebook ad," Avila said. He also took to the street looking for it.
Avila told FOX5 he came across the car on Tuesday at a nearby park and called the police.
"Now I'm following somebody who's in my car, and I am in a rental, and he's driving my car, and when he pulled into that neighborhood yea it was very scary," Avila said.
He stayed back while police attempted to arrest the suspect.
"An officer was able to grab him but he got away, he jumped over a couple of fences, he was being chased by officers and then he kinda disappeared into the darkness," Avila said.
On Wednesday police arrested 18-year-old Maurice Carter for possession of a stolen vehicle.
Avila said he's just happy to have his Charger back.
"I mean I love my car, I'm glad I got it back," he said.
MORE NEWS FROM FOX 5 LAS VEGAS
https://www.foxnews.com/auto/savvy-reporter-tracks-down-his-own-stolen-car