North Carolina police arrest 198 mph 'Hellcat' speeder seen in Facebook video
By Gary Gastelu, ,
Published August 17, 2018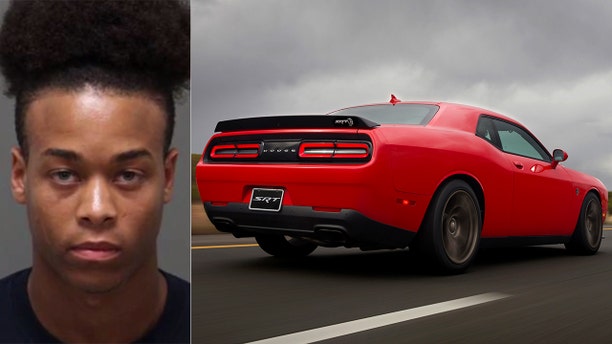 As they say, "pics or it didn't happen." Well, this happened.
And the cops found out.
The North Carolina State Highway Patrol has arrested a driver after a tipster sent in a Facebook video of him going 198 mph on US-1 through Wake County.
The video, obtained by ABC 11, is shot from the passenger seat and shows the speedometer of a Dodge Challenger Hellcat hitting 198 mph on the two-lane stretch of highway. The 707 hp muscle car has an official top speed of 199 mph.
The driver, William Jefferson, 22, is also seen in the clip saying "it's a true Hellcat," before it cuts to a second view that was shot from the side of the highway by cheering onlookers at high speed with a motorcycle hot on its tail.
Jefferson has been charged with street racing and reckless driving and is due to appear in court on Sept. 4. ABC 11 reported that he has received previous traffic violations, but has an otherwise clean criminal record.
Investigators have asked for a warrant to search Jefferson's cell phone for additional evidence, according to The News Observer.
158 MPH HELLCAT DRIVER WHO 'REGRETS NOTHING' DENIED PLEA DEAL BY JUDGE
https://www.foxnews.com/auto/north-carolina-police-arrest-198-mph-hellcat-speeder-seen-in-facebook-video