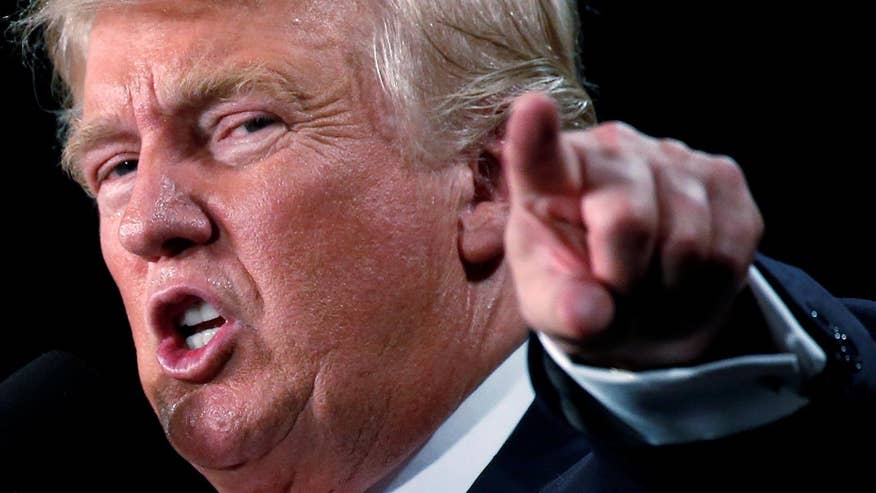 U.S. troops in Syria are battling more than just ISIS - they are also fighting to keep members of the uneasy coalition arrayed against the terror network from turning on one another.
Kurdish and Turkish allies in the fight against ISIS have clashed, even as they ostensibly share the goal of ridding the region of the black-clad jihadist army. American forces recently deployed to Manbij, a liberated city 85 miles northwest of the Islamic State's stronghold of Raqqa, at least partially in a bid to keep the peace between their partners.
"[U.S. Troops] are principally there to ensure ISIS is not able to re-establish itself in the area," Gen. Joseph Votel, commander of the U.S. Central Command, said in testimony on Capitol Hill Thursday. "They have the benefit, by virtue of being there also to provide over-watch, and I would add, a measure of assurance—not just for local partners on the ground there, but also for our Turkish partners."
Votel acknowledged the delicate alliance - and generations-old enmity - between Kurds and Turks. While both are committed to fighting ISIS, Turkey has long opposed Kurdish autonomy, and considers many Kurds to be terrorists. Kurds, for their part, view Turkey as an oppressor.
"Americans tend to think of war as a zero sum game with two sides, but in Syria, it's a Hobbesian war of all against all."

- James Phillips, Heritage Foundation
"We understand what their concerns are about undue Kurdish influence in that particular area, and the best way we can keep an eye on that is through our well-trained, soft forces on the ground," said Votel, who spoke to lawmakers on the Senate Armed Services Committee.
Pentagon officials told Fox News the U.S. presence was increased in Manbij to safeguard the city and bolster the local government, but also to ensure the YPG, or Kurdish People's Protection Units, don't gain a permanent foothold.
Although they are doing heavy lifting in the fighting in Syria, the YPG is considered by Ankara a Syrian cousin of the PKK, or Kurdish Worker's Party, which is the Turkish government's bitter domestic enemy. Turkish President Recep Tayyip Erdogan frequently refers to the PKK as the "separatist terrorist organization."
Arizona Sen. John McCain, chairman of the Senate Armed Services Committee, noted Erdogan's "passionate" opposition to Kurdish involvement in the region, and has questioned Washington's backing of Syrian Kurdish fighters given Erdogan's position.
"We are working with the Kurds, and arming and training them and they are an effective fighting force—but they are the same force that Erdogan named a terrorist organization—calling them a greater threat to Turkey than ISIS," McCain said. "This is a complex situation and I think there is a possibility of an impending conflict between Turkey and the Kurds as opposed to us all working together to try to defeat ISIS."
McCain asked Votel if he thought the possible scenario was concerning.
"I do," Votel answered.
Meanwhile, the U.S. has its own uneasy alliance with a partner in the fight against ISIS. Russian troops have also deployed to Manbij under a separate deal. A Pentagon official told Fox News the Russian agreement to have a presence in Manbij was reached without input from the United States and did not reflect a softer stance toward Moscow.
"Our policies toward Russia have not changed," Department of Defense spokesman Eric Pahon said. "The Department of Defense is not coordinating military operations with Russian military in Syria."
As the disparate groups attempt to unite to deal a death blow to ISIS, Pahon acknowledged it must occur in a "highly complex region."
"We encourage all forces to remain focused on the counter-ISIS fight and concentrate their efforts on defeating ISIS and not towards other objectives that may cause the coalition to divert energy and resources away from Raqqa," Pahon told Fox News. "The coalition will continue to work in close coordination with partner forces and allies to ensure all parties remain focused on delivering a lasting defeat to our common enemy, ISIS."
The situation underscores the complicated nature of a multi-faceted war in a region full of hostile players, said Senior Research Fellow for Middle Eastern Affairs at the Heritage Foundation James Phillips.
"Americans tend to think of war as a zero sum game with two sides, but in Syria, it's a Hobbesian war of all against all," Phillips said.
McCain was more blunt - and pessimistic.
"Unless something changes, I foresee a train wreck here," he said.
Brooke Singman is a Politics Reporter for Fox News. Follow her on Twitter at @brookefoxnews.