After nearly 9 feet of snow this winter for the Boston area, many residents are trying to make the best of the snow-clogged conditions.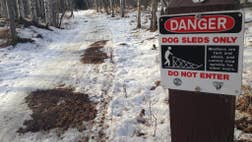 Much of the start of the world's most famous sled dog race is covered in barren gravel, forcing Iditarod organizers to move the start further north where there is snow and ice.
An upcoming thaw will raise concerns for flooding and ice jams in parts of the Midwest and East through the middle of March.