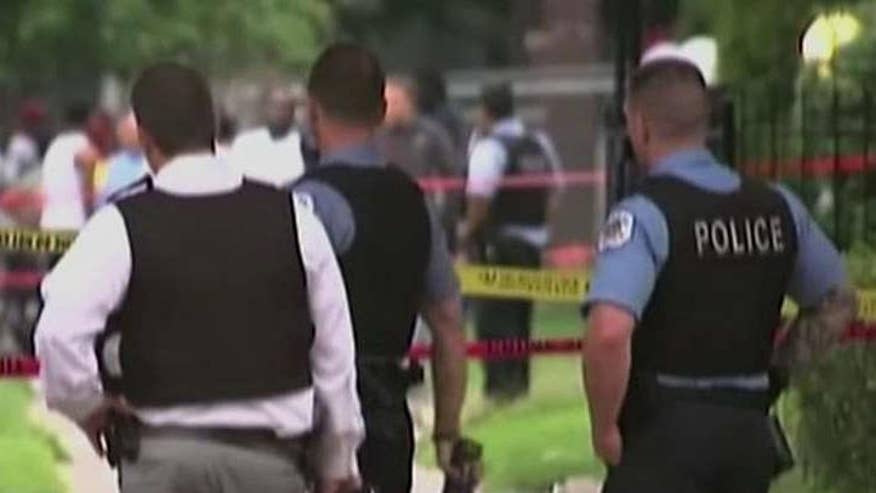 Chicago Police Superintendent Eddie Johnson formally announced on Wednesday that the department will be adding 970 total positions to the force by 2018.
More than 500 of these positions are officers. The rest include detective and lieutenant positions. The entire force will jump from roughly 12,500 to 13,500.
Johnson says these 970 positions are all added positions, currently not budgeted. Retirements and vacancies will be filled as well.
Johnson did not explain how the city would pay for the added officers. Mayor Rahm Emanuel is set to make a much-anticipated speech tomorrow on the state of public safety in Chicago.
Johnson said the pressure was greater than ever for officers constantly being recorded with cellphone cameras. He said he would not tolerate misconduct and added that he owed Chicago a department that stronger in numbers, equipped for the 21st century.
Chicago has seen a dramatic rise in the number of shootings and homicides this year. In August alone, there were 90 homicides, marking the first time in two decades there've been that many in a single month. Overall, the city has recorded more than 500 homicides this year -- higher than all of 2015 -- and is on pace to climb past the 600-homicide mark for the first time since 2003. There have also been more than 2,500 shooting incidents so far this year, about 700 more than in the same time period last year.
The plan to hire hundreds more officers marks a departure for Emanuel, who has relied on overtime -- more than $100 million annually in recent years -- to combat crime, arguing that it was an effective and less expensive way to combat crime than hiring more officers.
Alderman Howard Brookins Jr., who had expressed concern about the effects increased overtime was having on officers, says he thinks the new hires may reduce stress among officers, which could in turn cut down on the number of citizen complaints and police misconduct lawsuits that the city has settled for tens of millions of dollars.
Last year, the city was forced to release a video of a white officer fatally shooting black 17-year-old Laquan McDonald in 2014, sparking major protests as well as federal and local investigations. The fallout prompted Emanuel to fire his first police superintendent, Garry McCarthy at the end of last year.
The Chicago police union didn't immediately respond to The Associated Press' request for comment on the new proposal.
Fox News' Matt Finn and The Associated Press contributed to this report.