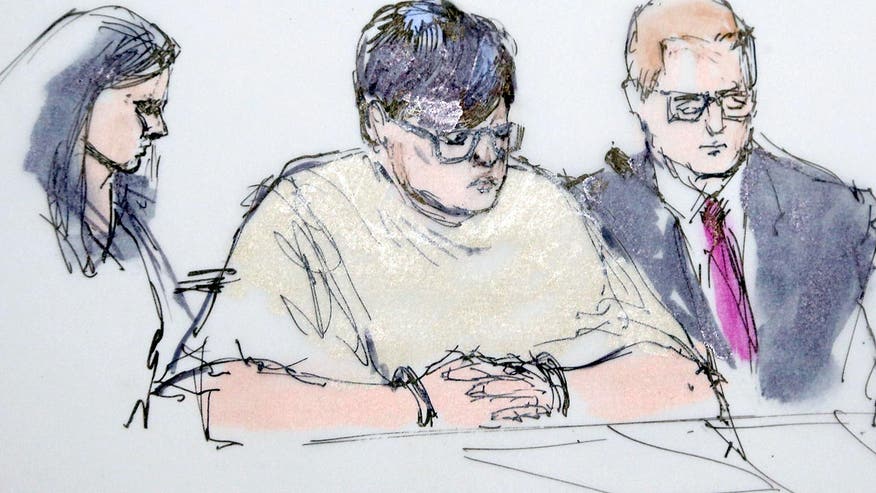 A friend and alleged co-conspirator of one of the San Bernardino terror attackers – who authorities said had previously conspired with the man to carry out other plots – also had ties to a group of men arrested on terror charges in the area in 2012, The Washington Post reported Wednesday.
The FBI had previously said they found no evidence linking San Bernardino attackers Syed Rizwan Farook and his wife, Tashfeen Malik, to the four men arrested in 2012. But new documents show federal officials believe at least Enrique Marquez Jr. had "ties" to the four men, who were charged with planning to go to Afghanistan and kill American soldiers.
Marquez is accused of supplying guns used by Farook and Malik during their assault that killed 14 people at a holiday party on Dec. 2. The pair later died in a shootout with authorities. Prosecutors also believe Marquez and Farook planned a series of Islamist attacks in 2011 and 2012, though none were carried out.
The move to abort some of the terror plans appears to have stemmed at least partially in response to the 2012 arrests.
While plotting with Farook in 2012, "Marquez had ties to a group of jihadists … who were arrested in 2012," according to the filing. After the arrests, "Marquez distanced himself from Farook."
The filing did not explain what "ties" Marquez had to the men or when the connection was discovered.
It also did not state which man – Ralph Deleon, Sohiel Omar Kabir, Miguel Alejandro Santana Vidriales or Arifeen David Gojali – Marquez may have had ties to.
The group was arrested for providing material support to terrorists after Kabir, already in Afghanistan, recruited the other members, based in Riverside, Calif., to travel to Afghanistan to engage in "violent jihad" against American military personnel. But a confidential source working for the FBI foiled the plot. Deleon and Kabir were sentenced to 25 years in federal prison and Vidriales and Gojali pleaded guilty and received lesser sentences.