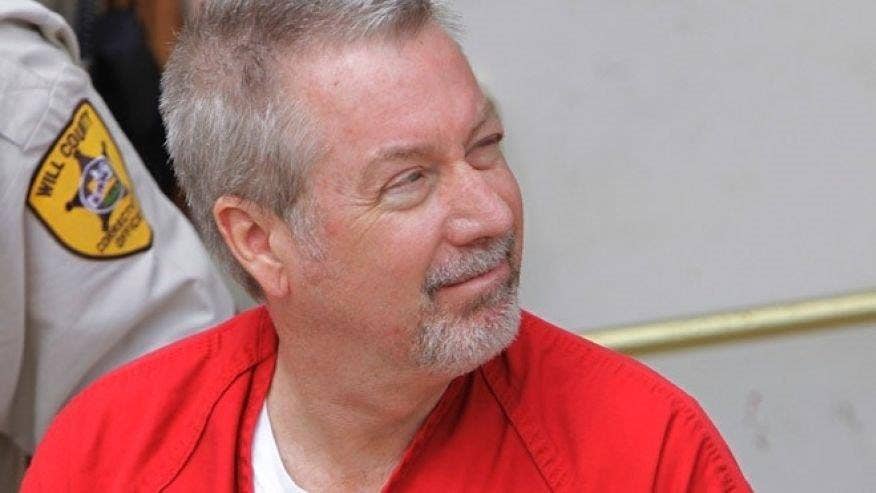 Drew Peterson, the Illinois ex-cop convicted of murdering his third wife after his fourth wife went missing, plotted to kill a prosecutor because Peterson was motivated by "anger, hatred, revenge," the prosecution claimed as his murder-for-hire trial launched Monday.
Peterson, 62, told a fellow inmate he was willing to pay $10,000 for the killing of Will County State's Attorney James Glasgow, the prosecution said. Glasgow testified Monday, recounting veiled threats Peterson made several years ago in court.
Defense attorney Lucas Liefer warned that prosecutors would
"sensationalize the heck out of this thing."
Peterson was convicted in 2012 of first-degree murder in the 2004 death of his ex-wife, Kathleen Savio. His fourth wife, Stacy Peterson, disappeared in 2007, prompting officials to reopen their investigation into Savio's death.
Savio's body turned up in a dry bathtub in her home outside Chicago, but investigators determined she'd drowned. At first, they said her death was an accident.
Defense attorneys claimed police altered evidence in the murder case. They pushed for a re-trial, which the judge denied.
Prosecutors said after Peterson was locked up, he recruited a prison informant known as "Beast," with whom he'd bonded over basketball and prison recipes, the Chicago Sun-Times reported.
Peterson faces a sentence of up to 60 years if convicted of both solicitation of murder for hire along with solicitation of murder. He is serving 38 years for Savio's death.
During his sentencing in 2013, Peterson shouted, "I did not kill Kathleen!" Savio's sister Susan Doman responded, "Yes, you did. You liar!"
Prosecutors had no physical evidence tying Peterson to Savio's death and no witnesses placing him at the scene. They were forced to rely on typically barred hearsay -- statements Savio made to others before she died and that Stacy Peterson made before she vanished. Illinois passed a hearsay law in 2008 tailored to Drew Peterson's case, dubbed "Drew's Law," which assisted in making some of the evidence admissible at Peterson's trial.
The hearsay -- any information reported by a witness not based on the witness' direct knowledge -- included a friend testifying that Savio told her Peterson once put a knife to her throat and warned her, "I could kill you and make it look like an accident."
The Associated Press contributed to this report.