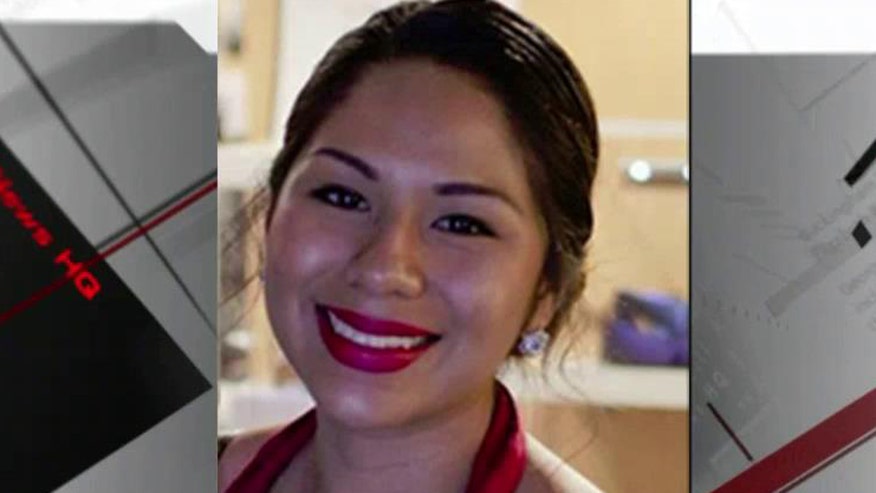 The overseas trip for 15 students at Wesleyan College in Georgia was a chance to study business in an international market -- but the last leg of the trip, Paris, was canceled following terror attacks in the French capital Friday that killed at least 129 people, including an American exchange student.
Professor Stacie Barrett and her 15 graduate business students were set to be in Paris on Monday -- after time spent in Rome and Florence-- but will instead be returning to the campus in Macon, Ga., the school told FoxNews.com.
"We will not be going to Paris," Barrett said by phone from Italy Monday morning.
In Louisiana, meanwhile, a group of Lafayette High School French students and two faculty members scrapped their trip to France following the coordinated shootings and bombings at various sites by ISIS operatives that killed scores of people and injured nearly 400 -- 99 of whom are in critical condition.The Louisiana students were scheduled to arrive Saturday in Paris for a week-long trip through an exchange program.
"We will not be going to Paris."

- Professor Stacie Barrett, Wesleyan (Ga.) College
Most of those killed in the attacks on Friday were under 30, and the massacre has some parents, students and administrators uncertain about the safety of study abroad programs in Europe.
"After seeing these horrific attacks in Paris, followed by the round-up of terrorists throughout France, there's just no way my husband and I will allow our son to partake in his school's cultural exchange program," said one New Jersey mother of a high school student who had been planning to go to France early next year as part of a school exchange program.
"As much as his heart was set on the experience, he will have to take solace in it being a one-way exchange -- that is, as long as nothing happens in the U.S. to cancel it completely," the parent said.
Many colleges and universities, however, said they have no plans to change their study programs overseas, and they did not report a drop in enrollment as of Monday afternoon.
"At this time the University of Denver is not bringing back students from Paris, France in general or elsewhere in Europe," a school spokeswoman said in an e-mail Monday. The university said the decision is based on recommendations from their partners at International Studies Abroad, or ISA.
"We have received a few inquiries from students, parents and advisors regarding the continuation of our Fall 2015 programs," ISA said in a statement Monday. "At this time there are no plans to cancel any of the Paris programs. As most of you are likely aware, there has been no recommendation by the U.S. Department of State for American citizens to evacuate Paris."
"Additionally, while Paris universities were closed over the weekend, they are scheduled to re-open tomorrow. Following protocol, increased security is expected at each institution. The Paris staff is in communication with our partner universities regarding any additional resources they are putting in place for students as a result of Friday's events. We will also explore with our partner institutions what, if any, accommodations can be made for students who may wish to return home early," ISA said.
The University of Notre Dame, meanwhile, said it would grant any requests from students to come home but had no plans to cancel the program.
"If a student asks to come back, we'll certainly accommodate," Dennis Brown, a Notre Dame spokesman, told FoxNews.com. "But we don't have any plans at this point to discontinue programs."
The University of Texas at Austin currently has 70 students studying in Paris -- all of whom were accounted for.
"Anytime there's an incident overseas that's dangerous, we have an emergency protocol to reach out and verify the safety of all of our students," J.B. Byrd, media outreach director for the University of Texas at Austin, told KEYE.
"In our global society, it's really important to study abroad," Byrd told the station. "Our international students are really valuable to the university and we don't see that changing."
Nohemi Gonzalez, a 23-year-old senior studying design at Cal State, Long Beach was at a Paris restaurant with fellow students when she was shot and killed by an ISIS gunman on Friday. Gonzalez was taking part in an exchange program.
Gonzalez was studying at the State College of Design in Paris as part of a semester-abroad program. A fellow American student in the program saw Gonzalez get shot and carried away on a stretcher.
Hundreds gathered at Cal State on Sunday to mourn Gonzalez, whose dream was to visit the City of Light.
"May Nohemi's voice, her bright spirit, her playfulness, her idealism, hopes, continue to inspire and illuminate our university family and all those that she touched," said Professor Martin Herman, chair of the the school's Department of Design.