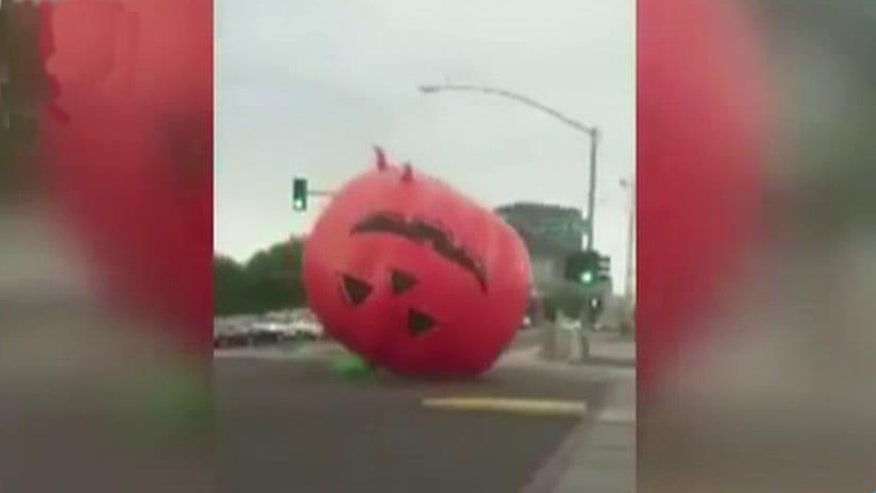 Halloween tricks came early for some drivers and pedestrians in the Phoenix area when a giant, inflatable pumpkin bounded down the roadway in high winds.
A 25-foot-tall pumpkin escaped from its display promoting the Peoria Monster Bash Thursday, sailing down the street and damaging two street lights.
Peoria officials say it wasn't vandalism, but windy weather that sent the jack-o'-lantern on its trip.
The giant squash finally came to a stop in a nearby park, Fox 10 reports. City officials say they deflated it.
No one was injured, though the street lights and the pumpkin needed a few repairs.
The Associated Press contributed to this report.