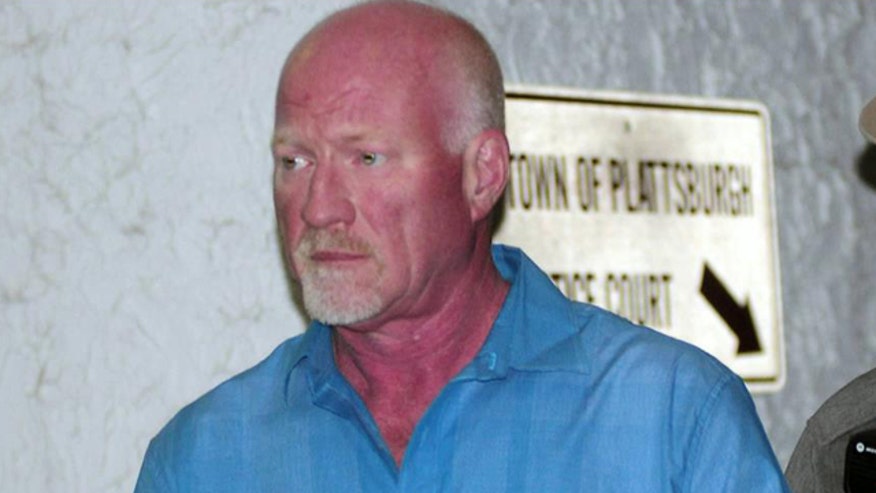 Investigators probing the daring escape this month of two killers from an upstate New York prison are looking at an even bigger security hole than flawed blueprints or careless handling of power tools: Human interaction.
For as long as people have patrolled prisons, inmates have spent their time and energy sizing them up, looking for any weakness to exploit. Such manipulation was reportedly behind the June 6 escape of Richard Matt and David Sweat, who became the first inmates in more than 100 years to break out of the Clinton Correctional Facility after prison worker Joyce Mitchell allegedly provided them with hacksaw blades, a screwdriver and other tools. Experts and ex-cons alike say the case shows how inmates can use psychology, time and charm to turn their jailers into allies.
"Observation, patience, and communication," ex-con and author Larry Lawton said, in describing how inmates cultivate prison workers who may help them obtain contraband, get away with breaking rules and, in the latest case, escape.
"I saw cases of sexual relationships between inmates and even case unit workers."

- Larry Lawton, ex-con
Lawton, a former member of organized crime who went to prison in 1996 for robbery, wrote about his life in "Gangster Redemption," which he co-authored with Peter Golenbock. He saw first-hand how prison inmates "groom" prison workers they believe could be vulnerable.
At Clinton, where prison guard Gene Palmer has been accused of smuggling tools to the pair and another 12 employees were put on administrative leave Tuesday amid the probe, Matt and Sweat were in an "honor" program. That may have put them in a better position to work on Mitchell, who supervised them in a prison tailoring shop.
"There is a cultural atmosphere within the honor program where the psychological and emotional guards were let down between the two groups, correctional officers and inmates, and they became friends," Mary Ellen O'Toole,a former FBI profiler, told Fox News.
Lawton agreed. Constant exposure, especially when it is less restrictive, helps break down the barriers necessary for security and control, he said.
"The guards are essentially living at the prison for eight hours each day," said Lawton, who said sex between inmates and prison employees, as has been alleged Mitchell's case, is common. "The social interaction is close and they just get too comfortable."
Mitchell, 51, is being held without bail and faces up to 8 years in prison. Palmer, 53, is accused of passing ground beef with tools hidden inside to Matt in exchange for artwork and information on other inmates. He appeared in court Monday and remains free on bond. Sweat and Matt spent three weeks on the lam after their escape, but their apparent plans to drive to Mexico with Mitchell reportedly went awry when the married mom did not show up in a getaway car as the trio had planned.
The escaped murderers eventually split up, and Matt was shot and killed last week when he was discovered by law enforcement. Sweat was captured on Sunday, and was wounded by two gunshots before being taken into custody.
While it is rare for inmates' cultivation of prison employees to result in escape, it happened Saturday in North Carolina when Kristopher McNeil, 29, escaped from Davidson County Jail in North Carolina with help from a female kitchen employee, Kendra Miller, with whom he was allegedly having a sexual relationship. McNeil, a convicted murderer, was caught Sunday, a day after his escape.
Lorry Schoenly, a correctional health care risk consultant for the New Jersey prison system, works to orient doctors, dentists, and nurses into the correctional setting. She also sees lack of rotation as one of the issues at hand.
"Officers are usually assigned to the same work area, housing unit, or team of working inmates," Schoenly said.
Inmates will watch for officers who are more lenient and will manipulate them through a more personal relationship.
"Day in and day out, you are seeing this person who is doing favors for you, complimenting you, or setting up wedges between you and your work mates," Schoenly said.
Lawton himself had the ability to form personal relationships with guards.
"Inmates would cook meals for the guards during my time in incarceration," Lawton said. "In return, the guards would bring in drugs, alcohol, and cellphones for inmates."
Guards would go as far as to sneak into inmate files to retrieve information to share with other inmates, according to Lawton.
New York Gov. Andrew Cuomo addressed the security threat at a press conference held to commence the prison manhunt.
"This is the first escape in 100 years, but one escape is one too many," Cuomo said. "Now that we have Sweat, we will have more facts on the overall situation."