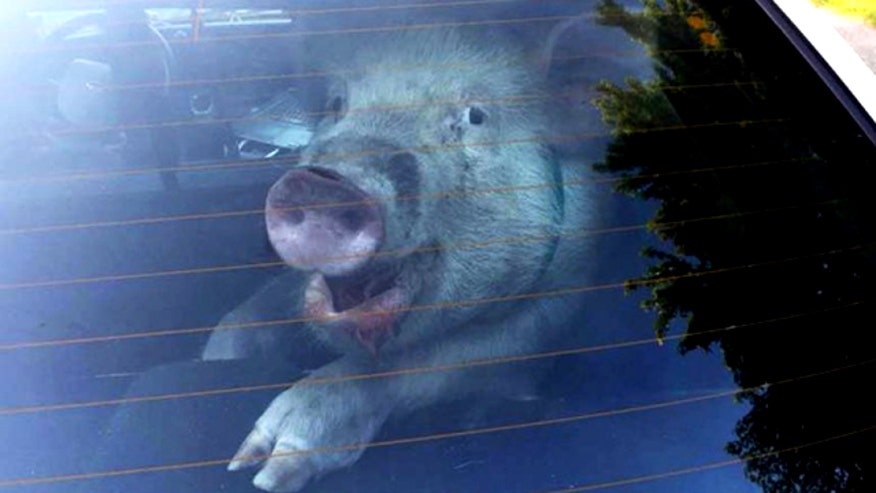 This little piggy goes to jail.
Police officers in Michigan took a stray pig into custody last week, holding it in the back of a police car before reuniting it with its owner.
Debbie DeRiemaecker told WXYZ-TV that she was doing yard work last Thursday evening at her home in Macomb County's Shelby Township when the pig, named Pig, came barreling toward her. It chased her into the front yard before apparently getting distracted by a decorative ball.
DeRiemaecker called 911 and explained the situation.
She says police officers soon pulled up at her home and got the pig off the streets, though it left a mess inside the police vehicle.
"I just want to say thanks to the Shelby Township police for getting the pig and not writing me a ticket for having poop in the car," said owner Brian Davis, according to MyFoxDetroit.com.
Davis volunteered to clean the police car for the officers, the station reported.
Davis said he plans on bringing coffee and doughnuts to the officers who helped capture Pig.
The Associated Press contributed to this report.
Click for more from MyFoxDetroit.com.