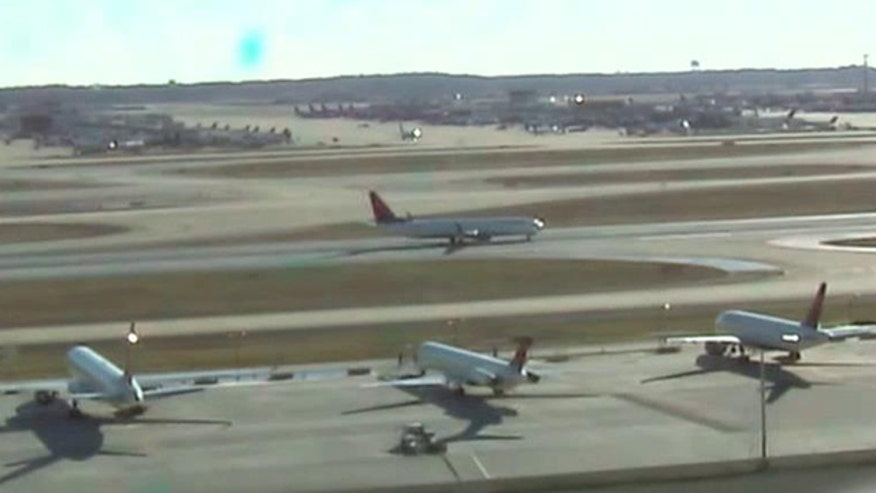 Two passenger jets were escorted by fighter jets to Hartsfield-Jackson Atlanta International Airport and evacuated Saturday after what authorities called two "credible" bomb threats. However, FBI Atlanta later said that no devices were found on either plane.
The flights, Delta flight 1156 and Southwest flight 2492, were met in the air by fighter jets and escorted to the airport "as a precautionary measure' according to a spokesman for NORAD. The flights landed safety and the fighter jets returned to their base.
The passengers were evacuated and a bomb squad checked both planes, MyFoxAtlanta reports.
"Due a security situation, the aircraft operating Flight 2492 was taken to a remote area of the airport where customers and the aircraft are being rescreened," a spokesman for Southwest Airlines said. "Our number one priority is the safety of our customers and people. We cannot comment on the nature of the security situation."
The FBI in Atlanta later confirmed that no explosive devices were discovered.