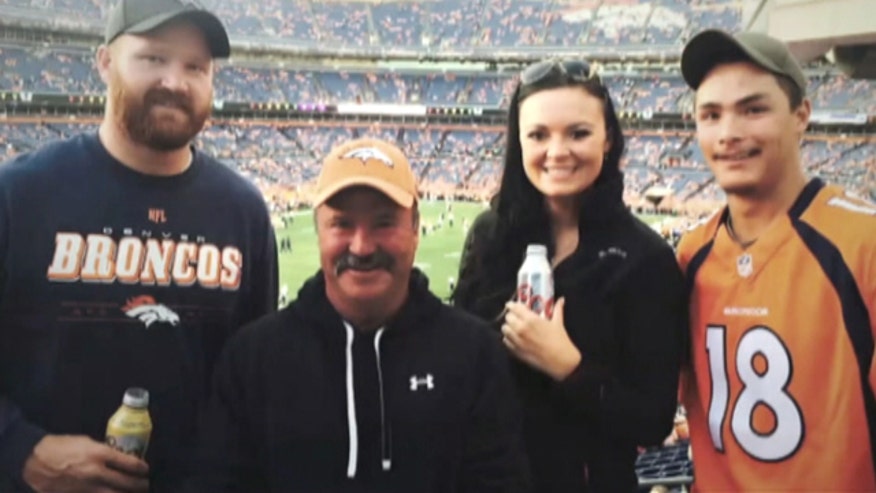 Friends and family of a Colorado man who disappeared during last week's Denver Broncos game are pleading with the public to help find him.
Paul Kitterman, 53, of Kremmling, was last seen leaving his seat at halftime during Thursday night's Denver-San Diego game at Sports Authority Field. Kitterman, who does not have any known medical conditions, was at the game with his son, friend Tia Bakke and her boyfriend.
"Paul and Jarod had never been to a game so we got some extra tickets," Tia Bakke told 9News.com.
Bakke said Kitterman rode with them to the game and didn't have a cell phone or credit cards with him. Kitterman had tickets in the stadium's south bleachers section that were separated from Bakke and her boyfriend. They briefly reunited at halftime, she said.
"Paul's like ... we'll see you after the game," Bakke said.
Jarod Kitterman said his father never returned to his seat. After the game, the three scoured the stadium and contacted local hospitals and jails in the area.
Bakke said Kitterman, not known to be a "technology guy," had only about $50 cash in his possession. He does not have any known issues with drugs or alcohol, she said.
"This is just so not characteristic of Paul," Bakke told 9News.com. "Paul is one of the most loyal, responsible people you'll ever meet in your life. He would never, ever just leave you hanging and especially his son. He would never leave Jarod."
Bakke said the search for Kitterman has been the "longest, [most] miserable three days" she can remember.
"He's absolutely nowhere to be found," she said. "We don't know what else to do."
Anyone with information regarding Kitterman's whereabouts is asked to call the Denver Police Department at (720) 913-2000.