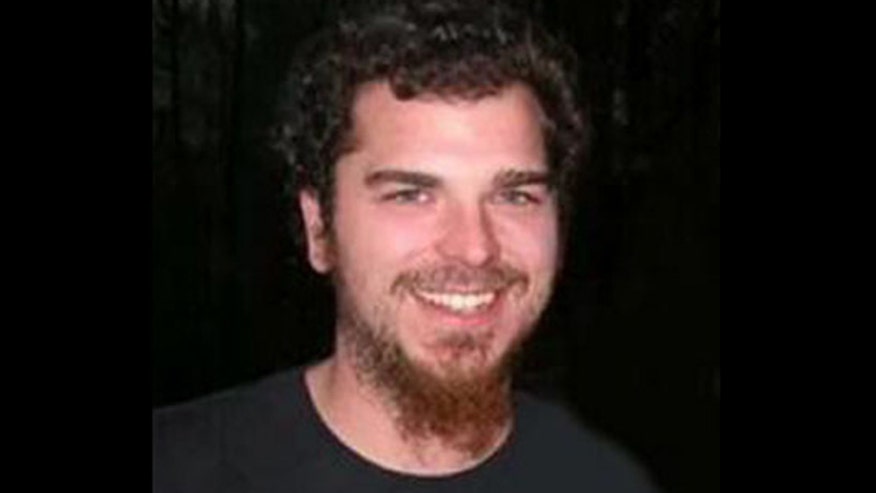 The last words of a man shot to death along a Pennsylvania highway after his car was forced off the road in an apparent road rage incident were released by state police, who hope publicizing Timothy Davison's frantic 911 call will help reveal his killer.
Davison was heading home to Maine Jan. 4 after a holiday visit with family in Florida when someone began following him in northern Maryland. He called police, but was cut off just before crossing into Pennsylvania. When the 28-year-old called 911 a second time, he was on Interstate 81 in Franklin County, Pa.
Here is a transcript of the portion of his call released by police:
Operator: "OK. Were you the one that called about the Ford Ranger, right?"
Davison: "Yeah, yeah, yeah. The one that just hit me."
Operator: "What do you mean -- they hit you? Hit your with a car or ...?"
Davison: "Yeah, smashed me with the car. Pushed me across the median."
Neither the Maryland 911 call nor the rest of Davison's call to Pennsylvania police was released.
The suspect rammed his vehicle into Davison's silver Mitsubishi Montero SUV, driving him off the road before shooting him to death. In the brief, partial recording released by police, Davison, of Poland, Maine, is heard telling a 911 dispatcher that the unknown vehicle forced his SUV into a snow-covered median.
Authorities also released new information about the vehicle they are hunting for. The suspect's vehicle is described as a 1993-1997 dark lapis blue Ford Ranger pickup truck, which may appear black. The vehicle likely has damage to the driver's side, police said, and automobile repair shops and insurance agents should remain on the lookout for that type of pickup truck.
Davison was making the 1,400-mile trip home along Interstate 81 on Jan. 4 after spending the holidays with family members in Orlando, Fla., when the other driver began closely following him. Davison lost contact with a Maryland 911 dispatcher as he crossed into Pennsylvania, then called back to say he was being shot at, according to police.
Davison was found dead about 10 minutes later inside his SUV, which was stuck in a snowbank in the median near Antrim Township in southern Pennsylvania.
Investigators have ruled out "road rage" as a motive, saying there is no evidence to indicate Davison did anything to provoke the drivers.
In a previous interview with FoxNews.com, the victim's father, Timothy Davison, said he believes more than one person was involved in his son's killing, but declined to elaborate further.
Davison's mother, Theresa Allocca, told FoxNews.com that her son was a "very experienced driver," who was operating a vehicle that could have reached 140 mph and easily "outrun" the killer's Ford Ranger-style pickup truck. Allocca said Davison had lived in Phoenix, Ariz., at one point and was comfortable driving at a speed of 100 mph if he needed to.
Neither parent is convinced that a shooting hours earlier is unrelated to the one that killed their son. On the night of Friday, Jan. 3, hours before Davison was killed, a roadway shooting involving a pickup truck in Monaghan Township, Pa., 30 miles away, was reported. Police said shortly after Davison's death that there was no evidence indicating the two incidents were connected.
The shootings occurred roughly seven hours apart, and the gunshots involved in the first incident narrowly missed the victim's head.
Anyone with information about Davison's murder is urged to contact PA Crime Stoppers at 1-800-4PA-TIPS (800-472-8477).
FoxNews.com's Cristina Corbin contributed to this report.