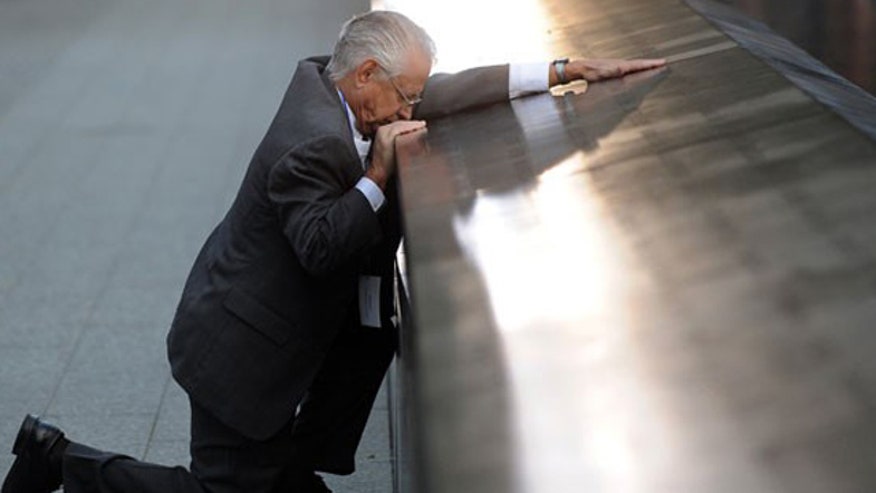 Minister and author Max Lucado was in New York in September of 2001 to promote one of his books. After the devastating events of Sept. 11, Lucado thought to cancel the book tour. But when he arrived, he realized the people of New York needed his encouragement in the aftermath of the terror attack.
"People were just, their faces were pale and their eyes were wide. They were just afraid," Lucado told Spirited Debate's Lauren Green on FoxNews.com LIVE. "I was just going to deliver a brief message. It was almost like a church service, Lauren. I remember in particular a Barnes and Noble not far from your studio just filled up. It was unlike anything we'd ever experienced."
Lucado says although the city has returned to normalcy, there is still a concern that remains.
"One of the ironies, I think, of tragedies like that is that it stirs the spirituality within us, but then that spirituality subsides and we forget how fragile we are," said Lucado. "The city seems like normalcy has returned, but beneath the surface, not very far, is this concern."
Lucado's new book, "You'll Get Through This," aims to help people through hard times and tragedy, like the 9/11 attacks.
"I'm writing for people who find themselves passing through an impossible situation," said Lucado. "The purpose of this book is to defy despair … With God's help, you're going to get through this."
Lucado says this book can help people overcome any kind of tragedy.
"There are two kinds of tragedies: the tragedies we create and the tragedies we inherit," said Lucado. "The first one, it really requires a sense of forgiving ourselves … the other kind, interestingly enough, involves forgiving God."
Lucado has partnered with the Salvation Army to distribute a special version of the book to victims of tragedies.
"Right along with supplies of clothing, food, also this book that will just say you'll get through this and some words of encouragement to help them."
Watch the full interview above and watch more Spirited Debate interviews here.