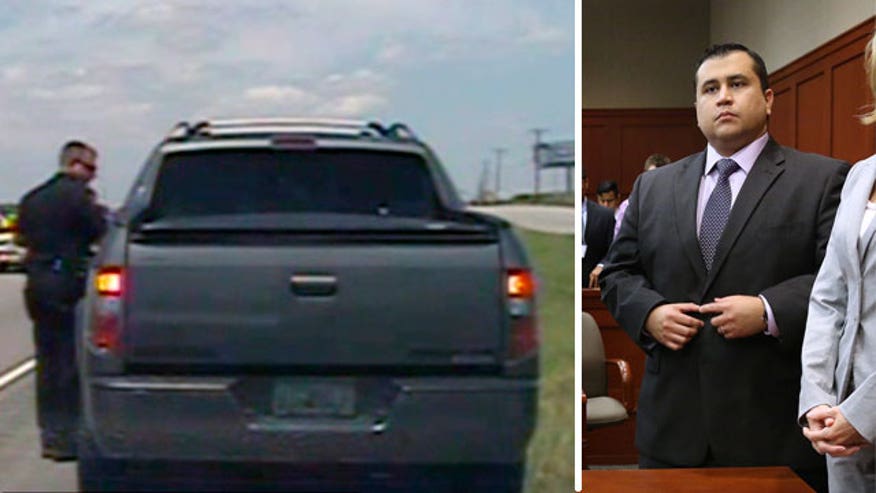 The Texas police officer who took a picture of George Zimmerman with his iPhone during a traffic stop last week will not be punished, MyFoxDFW.com reported.
The City of Forney's manager told the station that the officer took the picture to send to his lieutenant because he wanted his superiors to be aware of who he stopped in case there were questions from the media.
The unmistakable sound of an iPhone camera's "click" can clearly be heard on dashcam footage while the officer sat in his squad car inputting Zimmerman's license information. The phone's "unlocking" sound and typing on the keyboard can then be heard on the footage.
The officer could have disciplined if any Forney police policies were violated. Law enforcement experts said it's not uncommon for police officers to take photos while on duty or take photos to send to supervisors when looking for direction in certain situations, the station reports.
Click for more from MyFoxDFW.com