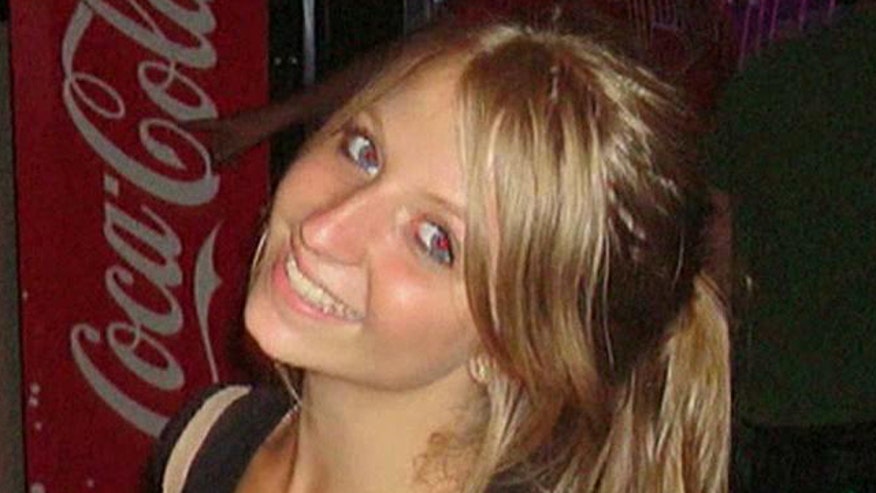 It was a night like any other when Lauren Spierer, a sophomore at Indiana University, set out for a party in a Big Ten college town two years ago.
Hours later, the 20-year-old Spierer vanished – and on the second anniversary of her disappearance, the question of what befell her is as baffling as it was on June 3, 2011, the day she was reported missing.
While police sources say they are probing "all avenues" in the case, their investigation has focused on two theories: Spierer, of Greenburgh, N.Y., was abducted by a stranger as she walked alone to her apartment, or she died inside the apartment building of three male acquaintances and her body later disposed of.
Both theories, while plausible, present a conundrum, according to a former federal law enforcement official. Mike Harkins, who retired from the FBI last year, called stranger abductions "very rare," while also acknowledging the difficulty of concealing a body without getting caught.
"Stranger abductions are not very common. They do happen and it could have happened in this instance, but overall they are rare," he told FoxNews.com.
But, Harkins added, "It's difficult to dispose of a body like that and then have that not be traced back to the individuals."
Rob and Charlene Spierer, the young woman's parents, said their daughter is likely dead and suspect the male students last seen with her have knowledge of what happened to her.
"I have my doubts," Rob Spierer said of the men's account from that night.
Jay Rosenbaum, Mike Beth and Corey Rossman are the last known people to see Spierer alive, according to police and the woman's family. Rossman, who claims he remembers little of what happened that night, was seen on surveillance video and by witnesses accompanying a visibly incapacitated Spierer as the two made their way from a popular bar to her apartment and then to his over the course of a few hours.
According to investigators, Spierer, a fashion merchandising major, left her Smallwood Apartment complex with a friend, David Rohn, shortly after midnight. The two headed to Rosenbaum's apartment, where other students had gathered with ample amounts of alcohol.
Spierer then left with Rossman, whom she had met a week prior at the Indianapolis 500, and walked to Kilroy's Sports Bar at 1:46 a.m. Spierer, who was not of drinking age, entered the popular hangout, which has a sandy, outdoor beach-like area where students often walk barefoot. At 2:27 a.m., Spierer was seen on camera leaving the bar without her shoes and cell phone and heading, with Rossman, back to her apartment complex.
Upon reaching her floor at Smallwood, an altercation occurred between Rossman and another student, Zachary Oakes, according to the woman's family. Oakes, they said, punched Rossman to the floor. It's not clear what precipitated the fight, but the Spierers say they were told Oakes and others ordered Rossman to bring the inebriated woman to her room – and that an exchange of angry words ensued.
"We have heard that Zach Oakes and two other boys observed Lauren and Corey and that Lauren was in bad shape and they didn't like what they observed at that point and they wanted Corey to take Lauren back to her apartment," Rob Spierer said. "I believe the reason why Corey got hit was because of what they were observing as far as Lauren's condition and Corey's behavior was concerned."
Twelve minutes later, Rossman and Lauren left Smallwood and walked through an alleyway on route to Rossman's apartment building. Law enforcement sources told FoxNews.com that Rossman was at one point seen carrying Spierer, who appeared unable to walk.
Rossman has said he lost all memory after being punched by Oakes – a claim Rob Spierer called "a story of convenience."
"How they both got back to Corey's apartment had to be a result of the initiative of Corey and certainly not Lauren, so I don't know how bad a shape he could have been in because he was able to get both he and Lauren back to his apartment after he got hit at Smallwood," Spierer said.
Many questions surround what happened next.
Mike Beth, Rossman's roommate, was said to have helped him to his bed. Beth, who was working on a class assignment, then walked Spierer down the hallway to Rosenbaum's apartment. Rosenbaum, who had two non-students staying with him that weekend, claims he tried to convince Spierer to sleep on his couch. After she refused, according to Rosenbaum, he watched from his balcony as Spierer – barefoot and without her cell phone – walked home alone in the dark. The distance between the two apartments was approximately six minutes, according to police.
"For her to recover in such a short period of time, call it an hour or more, doesn't make sense to me," Rob Spierer said.

Sources told FoxNews.com that drugs – including Xanax, marijuana and cocaine – may have been used that night. Spierer, who suffered from a heart condition called Long QT Syndrome, was severely impaired, according to witnesses, who observed her falling multiple times and hitting her head on concrete. The irregular heartbeat presented no outward symptoms for Spierer, so few, aside from the young woman and her family, were aware of the condition.
In Spierer's case, it's not clear whether her state that night was a result of her having taken drugs or been slipped a substance without her knowledge.
Rossman and Rosenbaum declined to comment when contacted repeatedly by Fox News. Beth could not be reached. According to a local newspaper, Rossman accused the media and Spierer's family of "harassing" him. In a brief phone conversation, Rossman denied making such statements to the newspaper – calling them "made-up" – and accused the reporter of misidentifying himself.
If Rosenbaum's story holds true, Spierer was an ideal target for a predator looking to abduct a woman, according to Harkins.
"Certainly she was a very vulnerable individual," Harkins said. "Her petite size, her condition she was in would have made an easy target for someone looking to commit that type of a crime."
The Bloomington Police Department has said little about what evidence, if any, they have in the case. A month after Spierer disappeared, a 34-year-old woman was reportedly attacked by an unknown man not far from where Spierer was last seen. Last April, a 23-year-old man was arrested by Bloomington authorities for allegedly assaulting a young woman on a popular bike path near campus.
It's not known whether police are probing possible links between the cases. Spierer's mother, Charlene, told FoxNews.com that "They [the police] have never contacted us in conjunction with another assault, saying they felt like it might be a possibility it could be connected to Lauren."
With no arrests made and no body recovered, the only remains the Spierers have are pictures – frozen in time – of a vivacious young woman who loved the music of the 60's and 70's, soccer and lacrosse and fashion.
"One of my favorite memories was probably my last memory of Lauren when she came home and surprised me for Mother's Day just before she disappeared," Charlene said, fighting back tears.
"I talked to Lauren every single day," she said." I can hear her voice – she's just such a loving girl."
Anyone with information on the case – however small – is urged to call the Bloomington Police Department 24-hour tipline at 812-339-4477 or contact them by email at policetips@bloomington.in.gov.
Cristina Corbin is a Fox News reporter based in New York. Follow her on Twitter @CristinaCorbin.