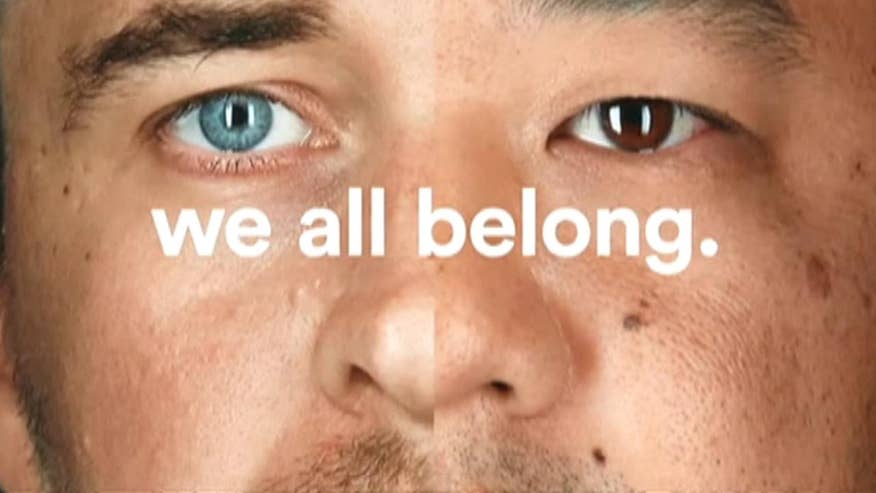 Amid the Super Bowl's wide array of spectacle-driven, stunt-filled commercials, homestay network Airbnb used its 30-second spot to wade into political territory.
In a spot that has been deemed as an apparent statement against President Donald Trump's temporary travel and refugee ban, Airbnb's ad featured photos of the company's staff members of different races and ethnicities underneath a written message of tolerance and acceptance.
In full, the message read, "We believe no matter who you are, where you're from, who you love, or who you worship, we all belong. The world is more beautiful the more you accept."
The ad concluded with a simple hashtag: #WeAccept.
In a statement released on the Airbnb app's official website, company founders Brian Chesky, Joe Gebbia and Nathan Blecharczyk further explained the intentions beind their commercial.
"People who've been displaced, whether because of war or conflict or other factors, are acutely vulnerable to not being accepted," the statement read. "They are, quite literally, in need of a place to belong, which is why we've been inspired to take action."
Chesky, Gebbia and Blecharczyk followed up by pledging to provide "short-term housing over the next five years for 100,000 people in need," starting with aid workers, displaced survivors from natural disasters, and refugees.
FOR THE LATEST TRAVEL FEATURES FOLLOW FOX LIFESTYLE ON FACEBOOK
As of Monday morning, Airbnb's efforts have already gotten attention on social media from politicians such as former Secretary of State John Kerry and former Attorney Genereal Eric Holder, and even the ACLU:
Heartened to see people and companies standing with those doing so much good for those most in need -- leadership that's needed! #WeAccept https://t.co/Nk15igKZsJ

— John Kerry (@JohnKerry) February 6, 2017
This is who we truly are - We work together. We stand together. We are one nation. We are one people. @Airbnb @bchesky #weaccept together

— Eric Holder (@EricHolder) February 6, 2017
Glad to see @Airbnb supporting the important work of our friends @theirc, @NILC_org and @RefugeeAssist. #weaccept

— ACLU National (@ACLU) February 6, 2017
Airbnb's Super Bowl ad takes dig at Trump with a beautiful message https://t.co/c3u2mG3tTz

— Dennis Pardue (@Dennisardue9876) February 6, 2017
@Airbnb didn't even watch the Super Bowl but we did watch the @Airbnb #weaccept ad! 💜 definitely using Airbnb in the future!

— Aria & Isley Zamora (@thezamoratwins) February 6, 2017
But many suppoerters of the president's controversial executive order saw the ad as "un-American" and have planned to boycott the home sharing service:
STOP! ❌ Support our country and people! Or we will boycott! Protect America! @Airbnb @AirbnbHelp @AirbnbEng #SuperBowlSunday #boycottAirbnb pic.twitter.com/ZnAZQBXwx6

— •MiAMi Politics• (@MIAMIforTRUMP) February 6, 2017
How about offering housing for our homeless vets that fought for your freedom @Airbnb #boycott https://t.co/Zznsgn2hG4

— Jenna Jameson (@jennajameson) February 6, 2017
#boycottbudwiser actually prefer to boycott @airbnb the most forcefully preachy company. took it upon themselves to "teach" us how to live

— buy_the_hype (@jm83nj) February 6, 2017
Airbnb's #WeAccept message also comes less than a year after they banned two hosts for violating their anti-discrimination policy, including a woman in Minneapolis, Minn. who refused to let a transgender woman stay in her home, and a man in Charlotte, N.C., who was allegedly caught using a racial slur against a black woman who booked a room in his home.