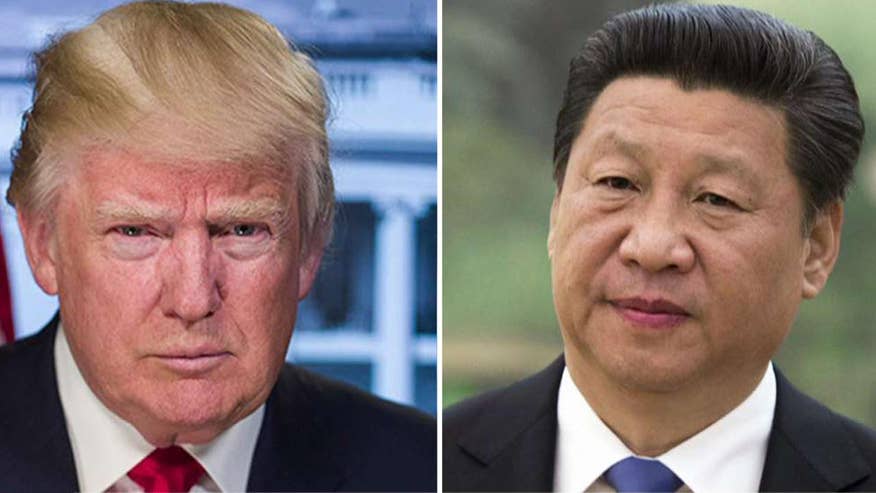 TAIPEI, Taiwan – Taiwan said Thursday that it is confident its relations with the U.S. won't be harmed when President Donald Trump holds his first summit with his Chinese counterpart Xi Jinping this week, citing assurances from the U.S. side.
Foreign Ministry spokeswoman Eleanor Wang said at a news conference that the government was in close contact with Washington and was assured the island's interests would not be harmed.
"We are deeply concerned with the Trump-Xi meeting, prior to which we have been in full communication with the U.S. side to ensure that the interests of the Republic of China are not affected," Wang was quoted as saying by the official Central News Agency. The Republic of China is the formal name of Taiwan's government, which was transplanted to the island amid the Chinese civil war in 1949.
While Trump earlier said he didn't feel "bound" by existing U.S. policy toward the self-governing island that China considers part of its territory, he later reaffirmed Washington's commitment to the 4-decade-old "One China" policy, smoothing the way for a February phone call with Xi.
That back-down and Trump's unpredictability have raised concerns among some China watchers that he might use Taiwan as a bargaining chip in seeking concessions from China.
In her comments, Wang referenced recent remarks by State Department and White House officials that they would hold to their assurances to Taiwan under a U.S. law that established strong unofficial relations following the severing of diplomatic ties in 1979.
Asked if Taiwan was up for negotiation, Susan Thornton, the top U.S. diplomat for East Asia, said Wednesday: "We have basically moved on from there."
Along with providing political backing, the U.S. is also Taiwan's main source of arms and military assistance to defend against China's threats to use force to bring the island under its control.
The meeting between Trump and Xi comes amid a sharp downturn in relations between Taiwan and China that followed the election last year of independence-leaning Taiwanese President Tsai Ing-wen. In June, Beijing severed government-to-government contacts between the sides in response to Tsai's refusal to endorse the principle that the island and mainland China were part of a single nation and would eventually reunify.
The troubled state of ties was reinforced by the detention of Taiwanese pro-democracy activist Lee Ming-che during a personal trip to China last month. Taiwan says China has not responded to repeated requests for information about his status, while a Chinese government spokesman has said only that the 42-year-old is "suspected of pursing activities harmful to national security."
Politicians and rights groups including Amnesty International have called for Lee's release and his wife, Lee Ching-yu, plans to travel to Beijing next week to seek information.