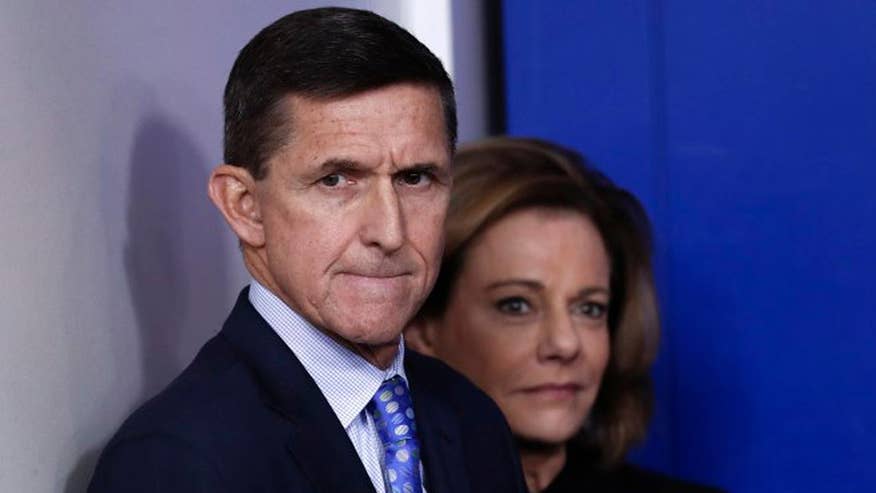 Former national security adviser Michael Flynn denied in an FBI interview last month that he had discussed U.S. sanctions against Russia with Moscow's ambassador to the United States, contradicting transcripts of intercepted communications between the two men, the Washington Post reported Thursday.
Flynn, who resigned from President Donald Trump's administration Monday evening, could face criminal charges. However, some officials told the Post that bringing a case against him could prove difficult.
Flynn resigned Monday night, admitting in a letter that he had given Vice President Mike Pence and others "incomplete information" about his calls with Ambassador Sergey Kislyak, Pence, apparently relying on information from Flynn, initially said the national security adviser had not discussed sanctions with the Russian envoy, though Flynn later conceded the issue may have come up.
The Post reported that senior Justice Department and intelligence officials who reviewed the transcript of the December phone call said Flynn's statements were at least inappropriate because he suggested that Moscow could expect a reprieve from sanctions announced by then-President Barack Obama.
According to the Post, acting Attorney General Sally Yates informed White House counsel Don McGahn on Jan. 26 about discrepancies between statements made to the FBI by Flynn two days earlier and the contents of the transcript.
On Thursday, Trump told a news conference that Flynn was a "fine man" who had done nothing wrong in speaking to Kislyak.
"Mike was doing his job," Trump said. "He was calling countries and his counterparts ... I would have directed him to do it if I thought he wasn't doing it. I didn't direct him, but I would have directed him because that's his job."
The Associated Press contributed to this report.