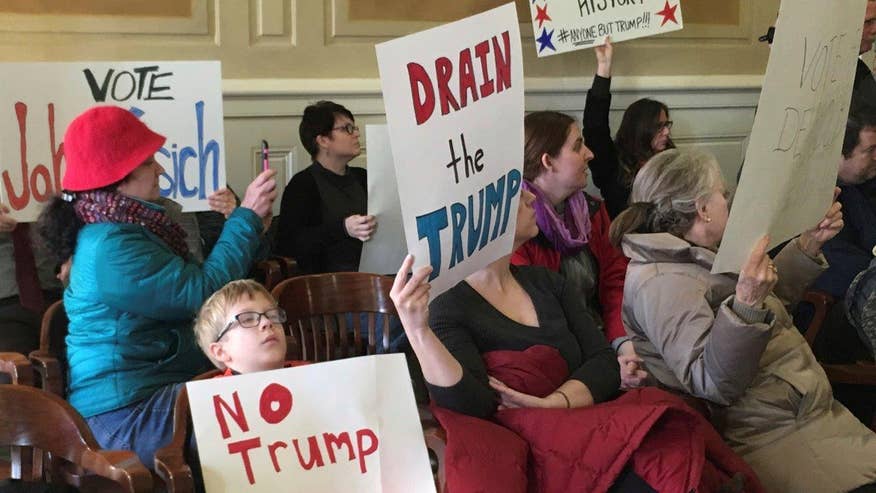 It's best to avoid politics this holiday season if you want to remain on speaking terms with those dear to you.
That advice is courtesy of the latest Fox News Poll.
Just over half of voters say they've argued with friends and family about the election (51 percent).
CLICK HERE TO READ THE FULL POLL RESULTS
Those most likely to have had a family feud include voters under 30 years old (66 percent), women under age 45 (61 percent), liberals (59 percent), Northeasterners (58 percent), and Democrats (56 percent). Those are also groups more likely to have supported Hillary Clinton for president.
And voters don't feel that everyone's coming together just yet. Seventy-seven percent see the country as a "dysfunctional family that's breaking apart." Only 18 percent say it's a "tight-knit family that's emerging stronger from challenging times."
The poll also finds that 83 percent of voters have respect for people who backed Clinton, while fewer, 73 percent, respect those who voted for Donald Trump.
At least part of the difference is this: 67 percent of Trump voters have respect for people who backed Clinton -- yet only 50 percent of Clinton voters have respect for Trump voters.
Does Trump respect you? It's a tossup: 49 percent think the president-elect has respect for "people like you," while 47 percent disagree.
The gender gap is a canyon: men are more likely to say Trump respects them by 28 points (62 yes vs. 34 no). By a 20-point margin, women say Trump does not have respect for them (38 yes vs. 58 no).
The Fox News poll is based on landline and cellphone interviews with 1,034 randomly chosen registered voters nationwide and was conducted under the joint direction of Anderson Robbins Research (D) and Shaw & Company Research (R) from December 11-13, 2016. The poll has a margin of sampling error of plus or minus three percentage points for all registered voters.