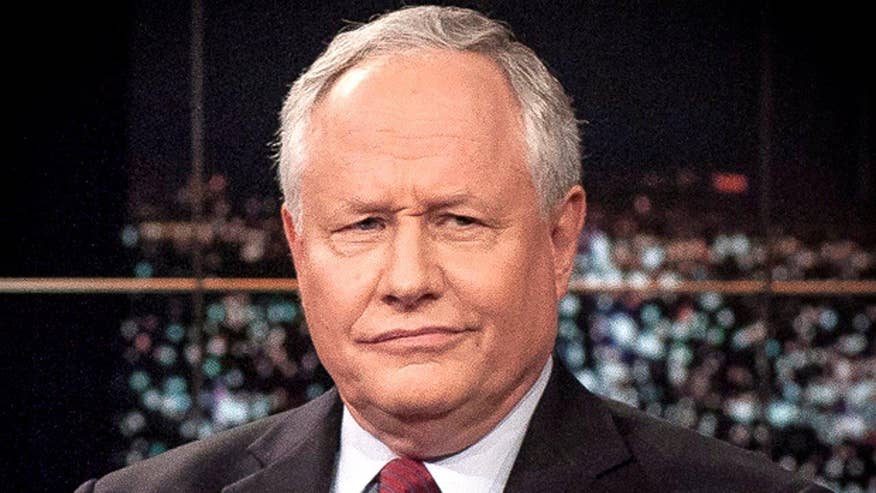 Weekly Standard editor Bill Kristol is looking to recruit National Review staff writer and Operation Iraqi Freedom veteran David French for an independent presidential run, sources confirmed Tuesday to Fox News.
French is a constitutional lawyer, a recipient of the Bronze Star, and an author of several books who lives in Columbia, Tenn., with his wife Nancy and three children, according to his bio on the National Review website.
Sources told Fox News on Tuesday that, "he's (French) talking with lots of people (donors, strategists, etc.), but in the mode of planning for it not just considering it."
Kristol kicked off the speculation, and the backlash, when he claimed Sunday: "There will be an independent candidate -- an impressive one, with a strong team and a real chance."
When reached Tuesday by Bloomberg, which first reported the efforts to recruit French, Kristol declined to comment.
Kristol first mentioned French in the Standard's June 6 issue, when he wrote that "the fact of Trump's and Clinton's unfitness for the Oval Office has become so self-evident that it's no longer clear one needs a famous figure to provide an alternative."
He then mentioned French, writing "to say that he would be a better and a more responsible president than Hillary Clinton or Donald Trump is to state a truth that would become self-evident as more Americans got to know him."
Kristol has been engaged in a personal Twitter battle over the long weekend with presumptive Republican presidential nominee Donald Trump regarding the prospect of another candidate entering the race.
Kristol, along with other conservative pundits, long has been working to attract an independent candidate to run in November amid lingering concerns in some wings of the Republican Party about Trump's conservative credentials. This effort to date has struggled to recruit a willing candidate, while running into logistical hurdles -- including the rules and deadlines for getting new names on the ballot.
Kristol's latest prediction prompted Trump to warn that the mystery candidate could act as a "spoiler" in November.
The Republican Party has to be smart & strong if it wants to win in November. Can't allow lightweights to set up a spoiler Indie candidate!

— Donald J. Trump (@realDonaldTrump) May 29, 2016
Kristol fired back on Monday, mocking Trump over his reaction.
I'm traveling, so hadn't realized I'd so upset @realDonaldTrump. I'm sorry the mere mention of an independent candidate has so unnerved him.

— Bill Kristol (@BillKristol) May 30, 2016
Fox News' John Roberts contributed to this report.