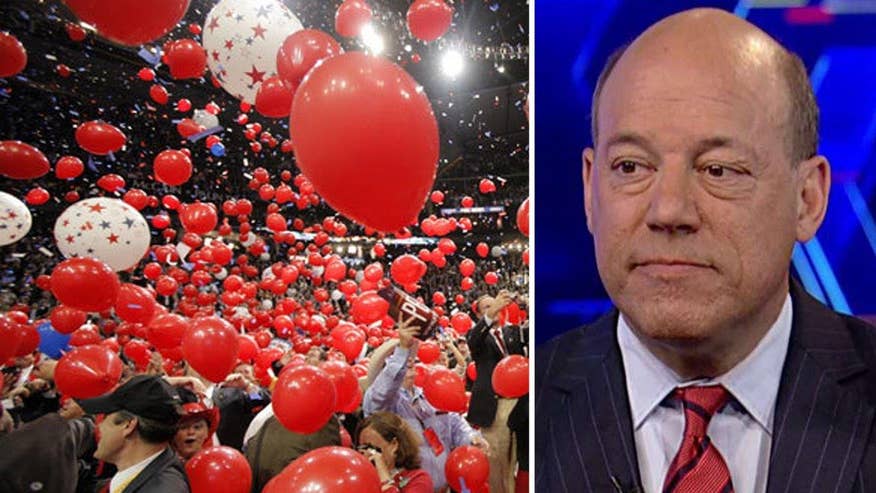 Less than a week until the first winner-take-all Republican primaries, Donald Trump is trouncing Marco Rubio on his home turf, according to a new Fox News poll.
In the race for the Republican nomination, Trump receives 43 percent among Florida likely GOP primary voters. Rubio is a distant second with 20 percent, closely followed by Ted Cruz at 16 percent. John Kasich comes in fourth with 10 percent.
Here is what's driving the vote: a 63-percent majority of likely Republican primary voters feels "betrayed" by politicians in their party -- and they go heavily for Trump over Cruz (49-18 percent), with Rubio and Kasich way behind (12 percent and 11 percent respectively).
CLICK HERE TO READ THE POLL RESULTS
In addition, just 48 percent of Sunshine State GOPers approve of the job Rubio is doing as senator, while 38 percent disapprove. Among voters who approve of his performance, Rubio bests Trump by 12 points, yet he trails the Donald by a whopping 62 points among those who disapprove.
Meanwhile, Rubio gets the second highest "refuse" to vote for number from his fellow Floridians. Although 22 percent say they would refuse to vote for Trump over the Democrat in November, some 15 percent say the same about Rubio.
Trump also leads Rubio among the quarter of Florida Republicans who report having already voted: 47-22 percent.
Things could still change. About one in five GOP voters say they may still change their mind. Ten percent of Trump supporters say they could pull the lever for another candidate. That climbs to 17 percent among Rubio backers and 26 percent among those favoring Cruz.
In addition, CNN is hosting a Republican debate Thursday in Florida.
Cruz (21 percent) and Rubio (20 percent) are the favorites when voters are asked about their second-choice candidate. Kasich is the second choice of 17 percent, while only eight percent pick Trump as their backup.
Trump's lead is not based on his views on illegal immigration. Fifty-six percent of Republican voters support setting up a system for illegal immigrants to become legal residents, while only 33 percent favor the real estate mogul's position of deporting as many as possible. Trump is ahead by 40 points over his closest competitor (Cruz) among those favoring deportation -- and he even edges Rubio by three points among those wanting to find a legal path.
The Fox News Poll is conducted under the joint direction of Anderson Robbins Research (D) and Shaw & Company Research (R). The poll was conducted March 5-8, 2016 by telephone (landline and cellphone) with live interviewers among 813 Florida likely Republican primary voters and has a margin of sampling error of plus or minus 3.5 percentage points. Respondents were randomly selected from a statewide voter file of all registered Republicans and screened for their likelihood of participating in the GOP primary.