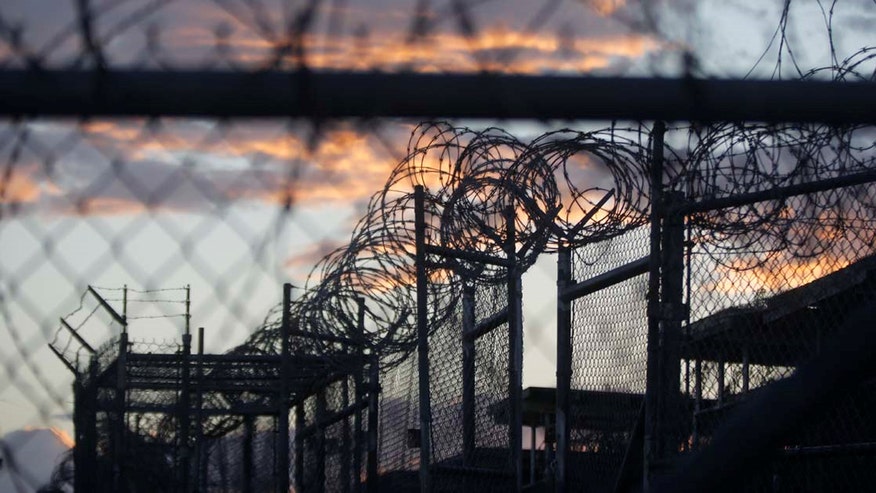 President Obama on Tuesday pledged once more to shutter the prison at Guantanamo Bay during his final State of the Union address.
"(The prison's) expensive, it's unnecessary and it only serves as a recruitment brochure for our enemies," he said to applause from supporters.
Obama's comments come as his administration ramps up efforts to reduce the prison population at Gitmo.
The U.S. military is preparing a bulk transfer of 10 detainees on Thursday from its detention center at Guantanamo Bay, Cuba, two defense officials told Fox News.
In the past two weeks, officials have already transferred four detainees, bringing the prisoner count to 103.
The transfer, amounting to about 10 percent of the remaining prisoners, marks the largest group of detainees to be shipped out of the camp since Defense Secretary Ash Carter informed Congress in December his department would transfer a wave of detainees at the beginning of 2016.
The accelerated transfers reflect a renewed push by the president to close the controversial prison camp.
Critics have questioned the transfers and say they pose a heightened security risk, because some of the detainees being shipped out are medium or high-risk prisoners.