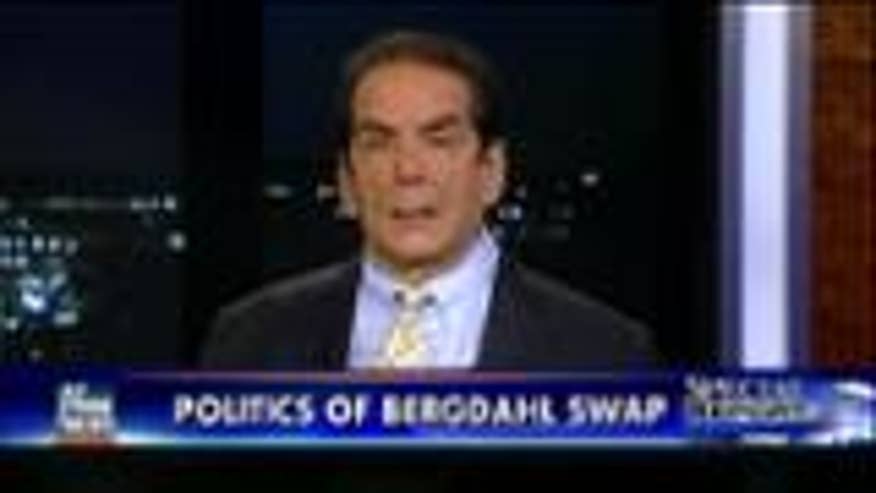 Charles Krauthammer told viewers Tuesday on "Special Report with Bret Baier" that soldiers serving under the current commander-in-chief should "wonder about what kind of command [Obama] is exercising."
Krauthammer, a syndicated columnist and Fox News contributor, was referring to the president's decision to secure Sgt. Bowe Bergdahl's release from Taliban captivity by freeing five Guantanamo detainees in a prisoner exchange.
Krauthmmer explained that Obama's actions following Bergdahl's release "give us an inside look into his thinking."
"The fact [is] that Obama actually thought that he deserved a victory lap when he announced the release and stood up in the Rose Garden with parents of this man who could turn out to be a traitor."
"It just tells you what Obama is thinking, it's not just the illegality of the act, it's the fact he did not even recognize what he had essentially done," Krauthammer said.
Sgt. Bowe Bergdahl faced a military judge Tuesday for the first time since the U.S. Army decided to proceed with a military trial that could result in a life sentence.
Krauthammer said the fact that Obama let Susan Rice, his national security adviser, praise Bergdahl shortly after the release is "simply staggering."