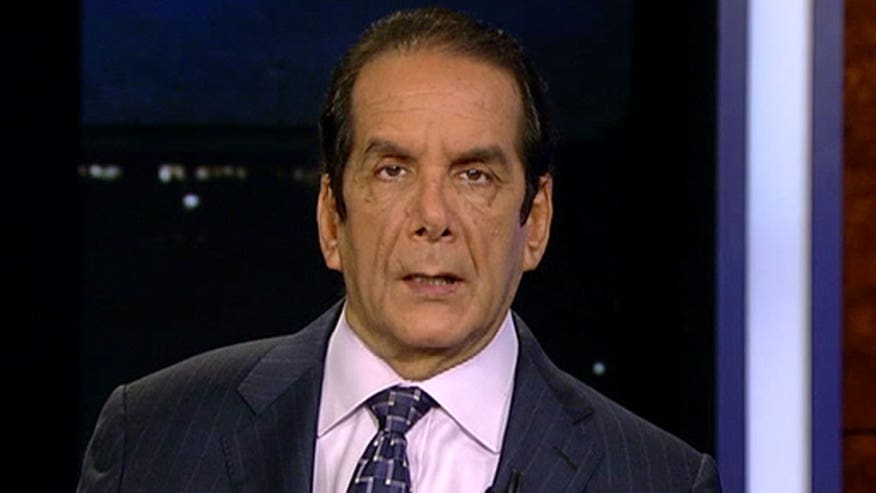 Charles Krauthammer told viewers Monday on "Special Report with Bret Baier" that despite President Obama's latest public push to tout the U.S. strategy against ISIS, he believes that strategy isn't working.

"His own Chairman of the Joint Chiefs of Staff told Congress that we have not contained ISIS," said Krauthammer, a syndicated columnist and Fox News contributor. "We had the Secretary of Defense - Obama's own Secretary of Defense - last week telling Congress that we have not contained ISIS. It is obviously expanding."

Krauthammer named a series of terror attacks in recent months as evidence of the group's continued viability.

"We've got Beirut, we've got Paris, we have San Bernardino, we have the attack in Sinai. We have ISIS establishing a colony in the city of Sirte in Libya," he said. "Obama is still trying to convince us that we are winning, when it's obviously not true."

President Obama, speaking from the Pentagon on Monday, said that the U.S.-led coalition is hitting ISIS targets "harder than ever" in the Middle East, citing numerous airstrikes that have killed several ISIS leaders - but Krauthammer cautioned those numbers don't necessarily indicate victory.

"When you have to resort to statistics - he has a list of people whom we killed, as if anybody has any idea who they are - is reminiscent of the strategy in the Vietnam war, where we would announce the body counts, the ratio of the dead Viet Cong to Americans," Krauthammer said. "And it was always lopsided, and we lost the damn war, because that's not how you gauge who's winning and losing in such a war."