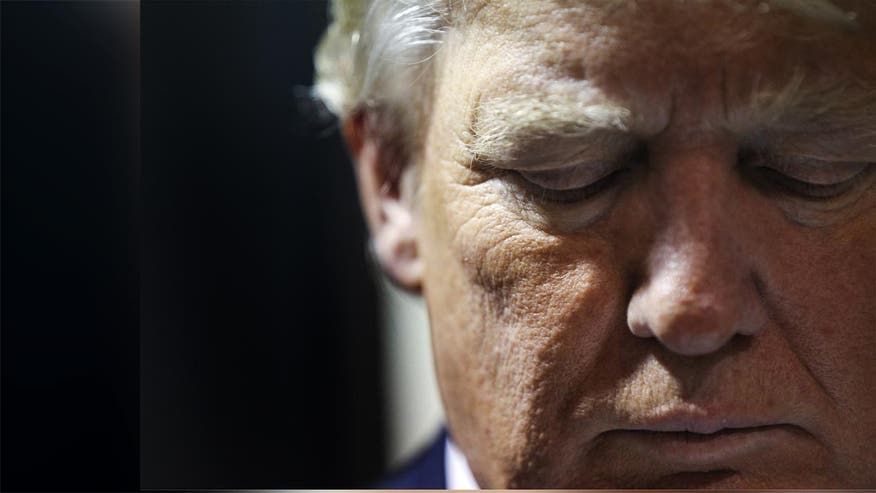 Just over half of American voters support Republican presidential candidate Donald Trump's suggestion to deport the millions of immigrants who are in the country illegally.

Some 52 percent favor deporting illegal immigrants back to their home countries, while 40 percent are opposed, according to the latest Fox News national poll.

Republicans like the idea by a much wider 46-point margin (70-24 percent), while Democrats oppose it by a 24-point margin (58-34 percent).
CLICK HERE TO READ THE FULL FOX NEWS POLL RESULTS

The poll asks a follow-up question to further breakdown how voters feel about "identifying and deporting millions of immigrants who are living in the U.S. illegally." The largest number -- 41 percent -- thinks it's a "smart idea" that should be "seriously considered."

Another 30 percent say it's "just silly because it would be impossible to carry out," while 24 percent of voters say the idea is "wrong and shouldn't be done even if it were possible."

Most Republicans, 60 percent, call it a smart idea, while 25 percent dismiss it as silly. Just 10 percent think it's wrong.

Trump also talks about building a wall along the U.S.-Mexico border. There are mixed views on that: 50 percent of voters favor it, while 47 percent are opposed. That's little changed from when the question was last asked on Fox News polls in both 2010 and 2006.

Here again, though, Republicans favor building a wall by a large 71-26 percent margin. That's a 45-point difference. Meanwhile Democrats oppose it by 42 points (69-27 percent).

Independents are somewhat more likely to support deporting all (+11 points) and building a wall (+8 points).

Despite majorities backing a wall and deportation, the plan that gets the most support is letting immigrants who are working in the U.S. illegally to apply for legal status: 68 percent of voters favor vs. 28 percent oppose. Majorities of Democrats (76 percent), independents (67 percent) and Republicans (63 percent) favor this option.

Democratic pollster Chris Anderson says that the results illustrate how people can support seemingly contradictory plans on the complex issue of immigration.

For example, 51 percent of voters who think Trump's deportation plan is a "smart idea," also favor giving illegal immigrants with jobs in the U.S. the chance to apply for legal status.

"The GOP primary is clearly driving the immigration debate," adds Anderson, who conducts the Fox News poll with Republican pollster Daron Shaw. "Republicans overwhelmingly support deportation and a wall, so that's what Republican candidates are talking about, even though the plan that generates the broadest agreement is to allow those working here to apply for legal status."

Overall, fewer than one in ten says immigration is the most important problem facing the country today. In the wake of the Paris attacks, terrorism (24 percent) now tops the economy (21 percent) as the priority. There's a substantial gap before foreign policy (7 percent), health care (7 percent), immigration (7 percent) and the deficit (5 percent) are mentioned.

The Fox News poll is based on live telephone interviews (landline and cellphone) with 1,016 randomly chosen registered voters nationwide and was conducted under the joint direction of Anderson Robbins Research (D) and Shaw & Company Research (R) from Nov. 16-19, 2015. It has a margin of sampling error of plus or minus three percentage points for all registered voters.